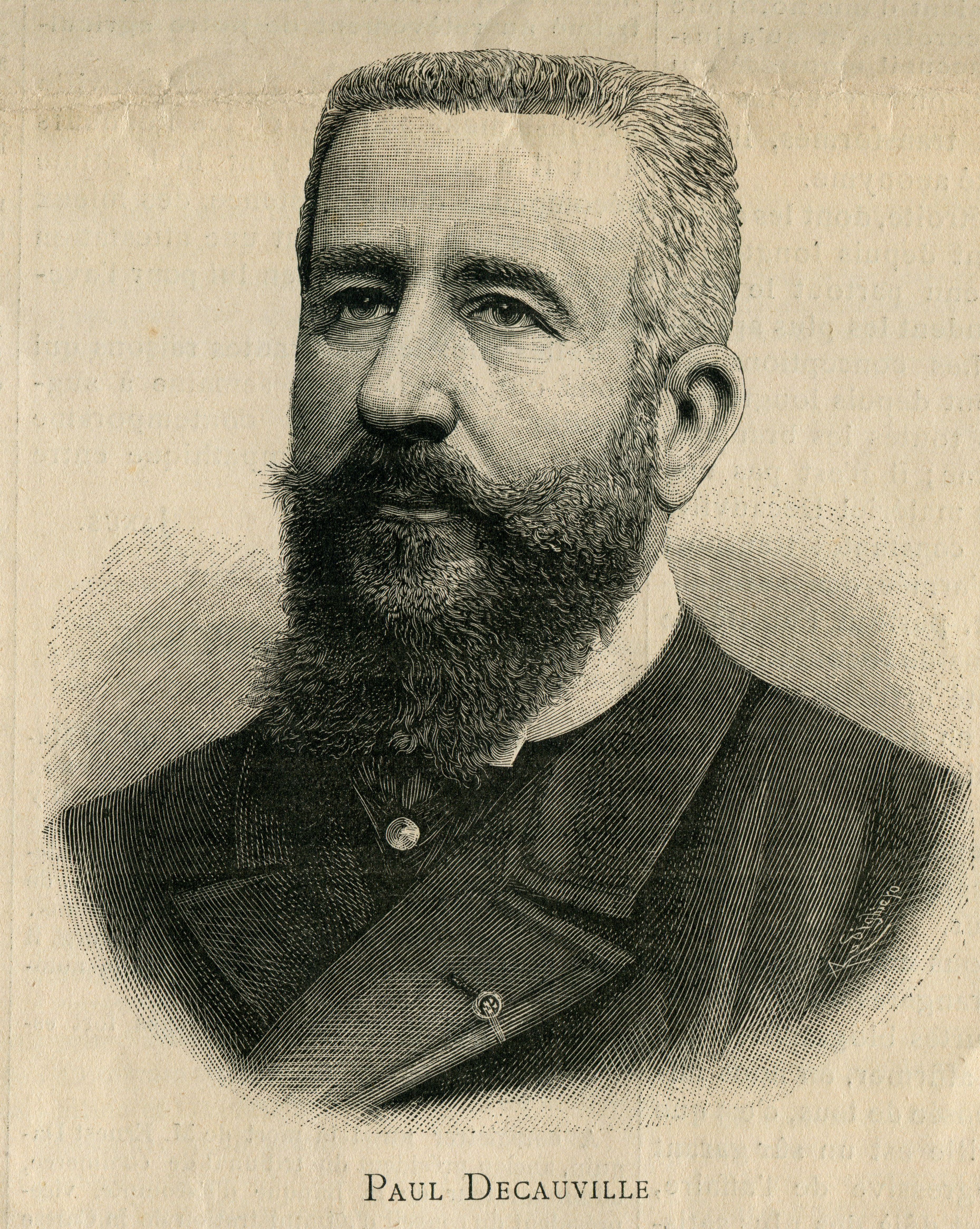 Paul Decauville was a French engineer and businessman. He was the founder of a manufacturing company that  produced industrial railways, locomotives, and cars.
James Laux wrote:
"In the years around the turn of the century a number of heavy metalworking concerns in France (boilermakers, locomotive and railway equipment manufacturers, and the like) entered the automobile industry as a sideline, but most were unsuccessful, because they treated this activity as a sideline. Decauville was one of the earliest and it had an unhappy experience. Located in Evry-Petit-Bourg up the Seine 14 miles to the south-east of Paris, this company had thrived as a manufacturer of narrow gauge and portable railways for mines and exhibitions in the 1870s and 1880s. It went bankrupt in 1892 and was reorganized by Louis Ravenez in 1893 as the Société Nouvelle des Etablissements Decauville Ainé, with a capital of 7,050,000 francs.
Apparently Ravenez had scurried around for other products to make in the depression of the mid 1890s, for in 1895, in addition to railway and distillation equipment, traditional with the firm, Decauville made steam tramways and automobiles for Serpollet, railway signals, electrical equipment, and bicycles. It made tricycle frames for De Dion-Bouton in 1897 and 1898, but when de Dion cancelled his arrangement for these products following the fire in 1899 Decauville brought suit against the Comte for breach of contract and won 72,000 of the 400,000 francs it asked for.
In any case, the company had already gone into the automobile business for itself. In April 1898 Ravenez formed a subsidiary, the Société des Voitures Automobiles des Etablissements Decauville Aîné, with 1 million francs capital stock. This firm bought an automobile design from Joseph Guédon, a maritime engineer from Bordeaux, and Gustave Cornilleau, for 250,000 francs in stock plus 10 per cent of the sale price of each car. Cornilleau also became chief engineer of the automobile company. The car had independent front wheel suspension and was powered by two one-cylinder De Dion-Bouton engines in tandem. It weighed only 425 lb and sold for 3,500 francs. It actually was manufactured in the shops of the parent Decauville firm. In the first year, 1898, Decauville sold 107 of these light cars, for a net profit of 91,320 francs. In 1899, despite the fire, net profits nearly doubled and 87 cars were exported. These may have been cars that found no buyers in France, for the company began to suffer increasing difficulty. Louis Ravenez died in 1901 and in the reorganization that followed, the parent firm had to write off half of its capital leaving 3,525,000 francs. The bicycle and automobile businesses had entailed severe losses and the automobile subsidiary was liquidated in October 1903, the parent company taking over what was left. Ravenez, now conveniently dead, was blamed for all these troubles. His successor, Sebastien de Neufville, nevertheless decided to continue Decauville's automobile production."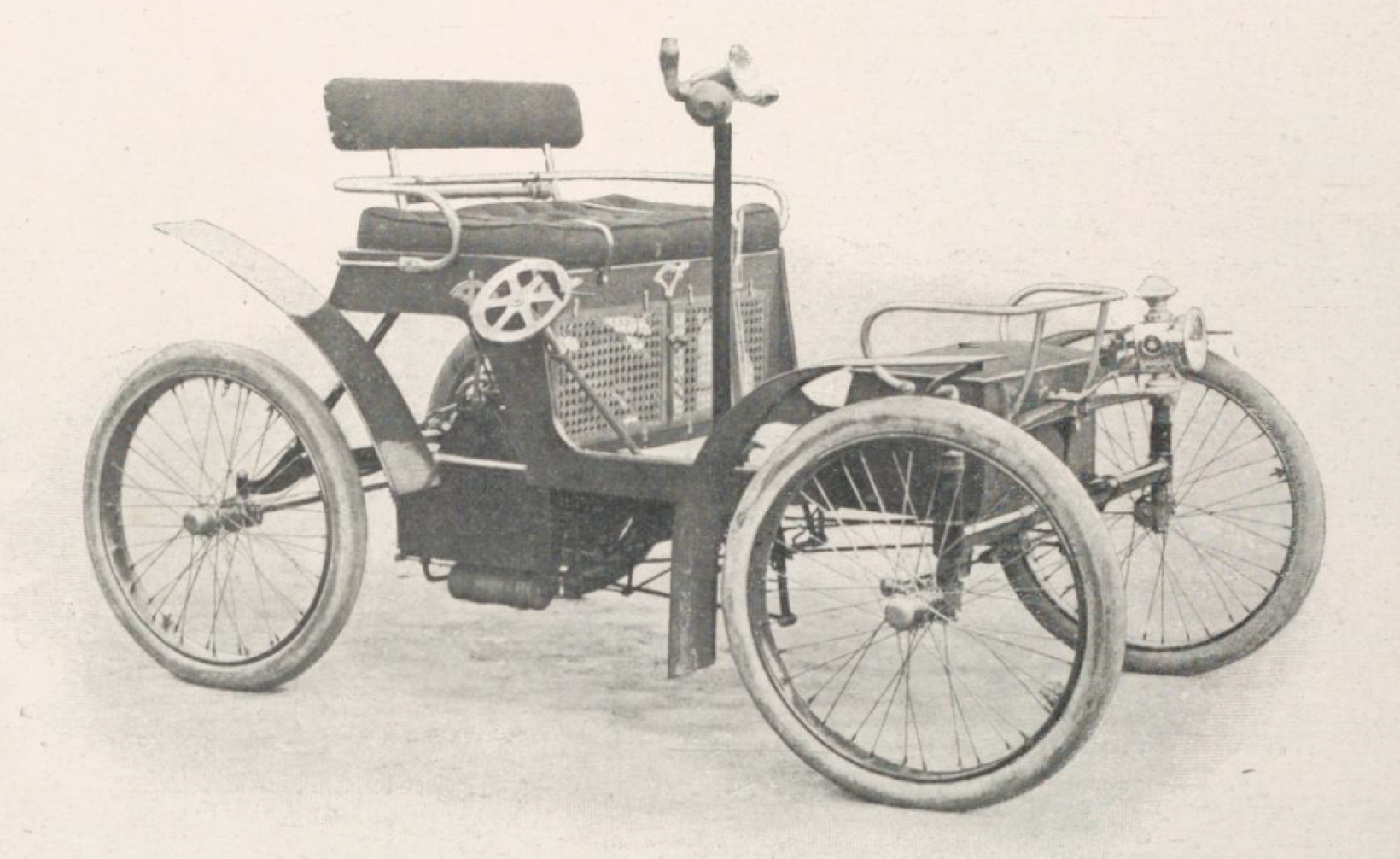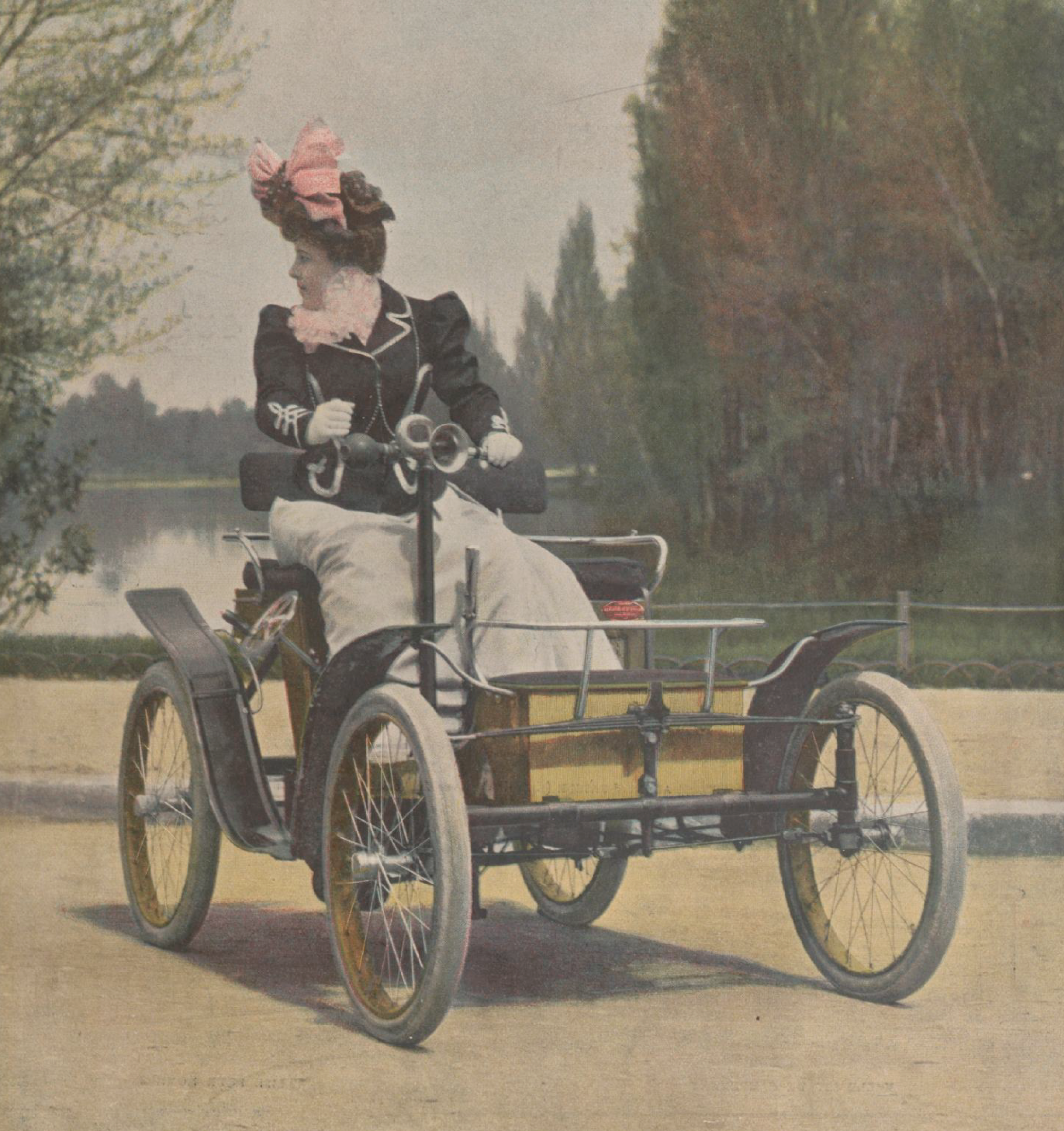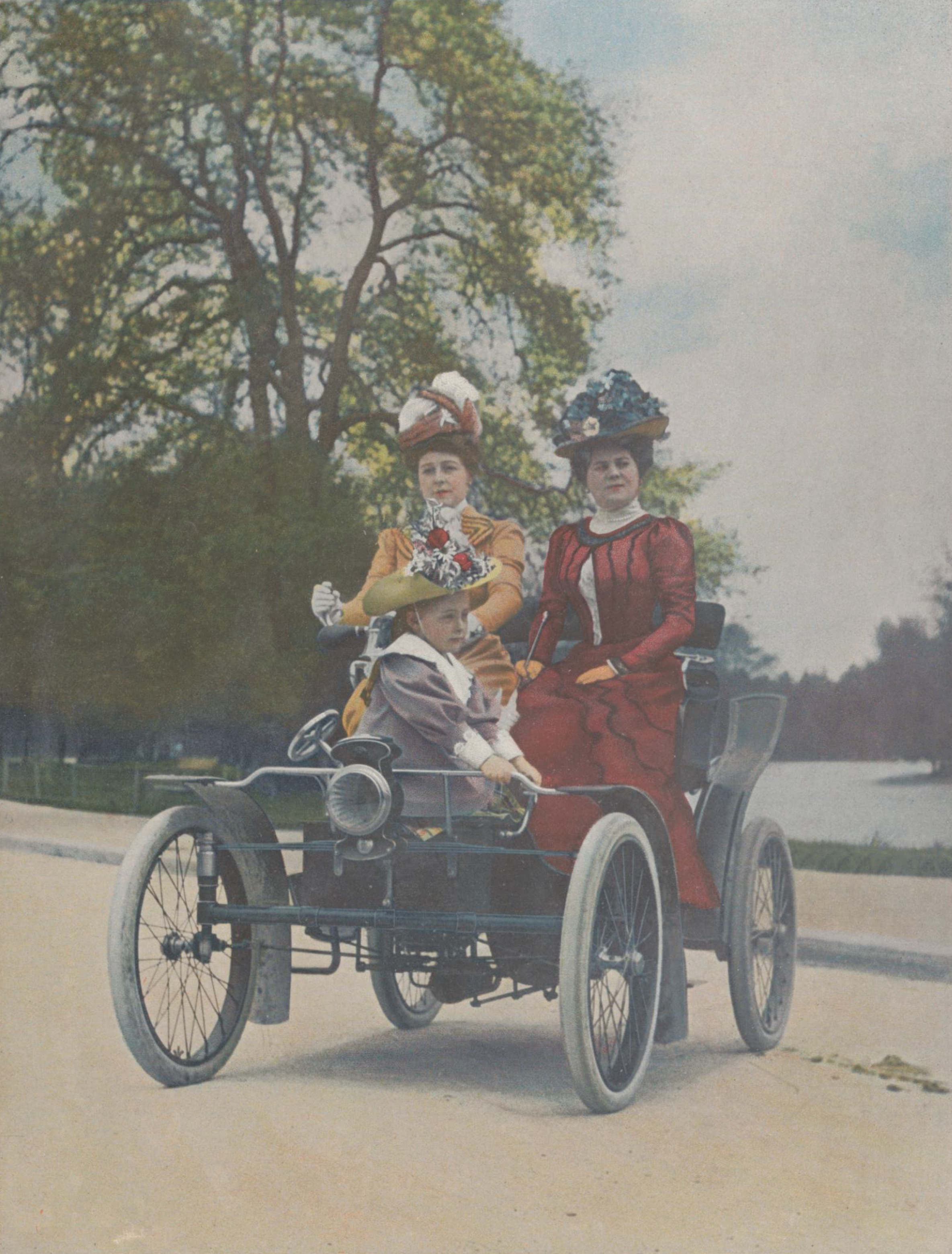 "Les Sports modernes", 1898