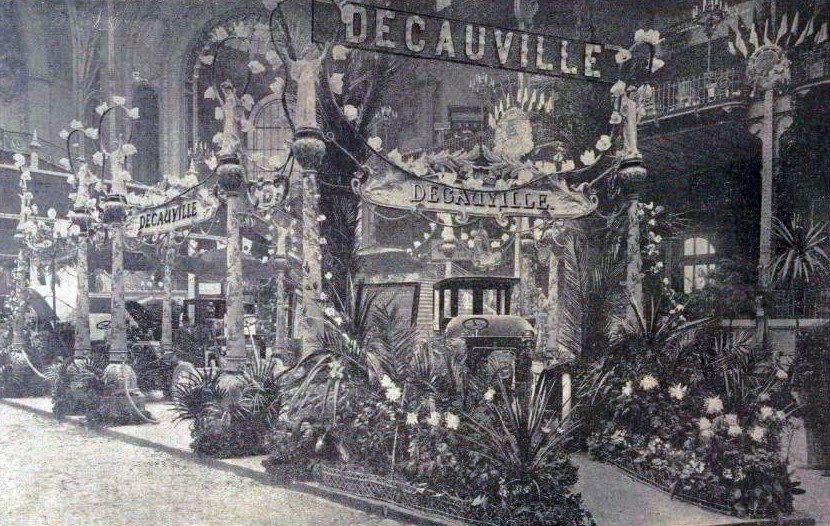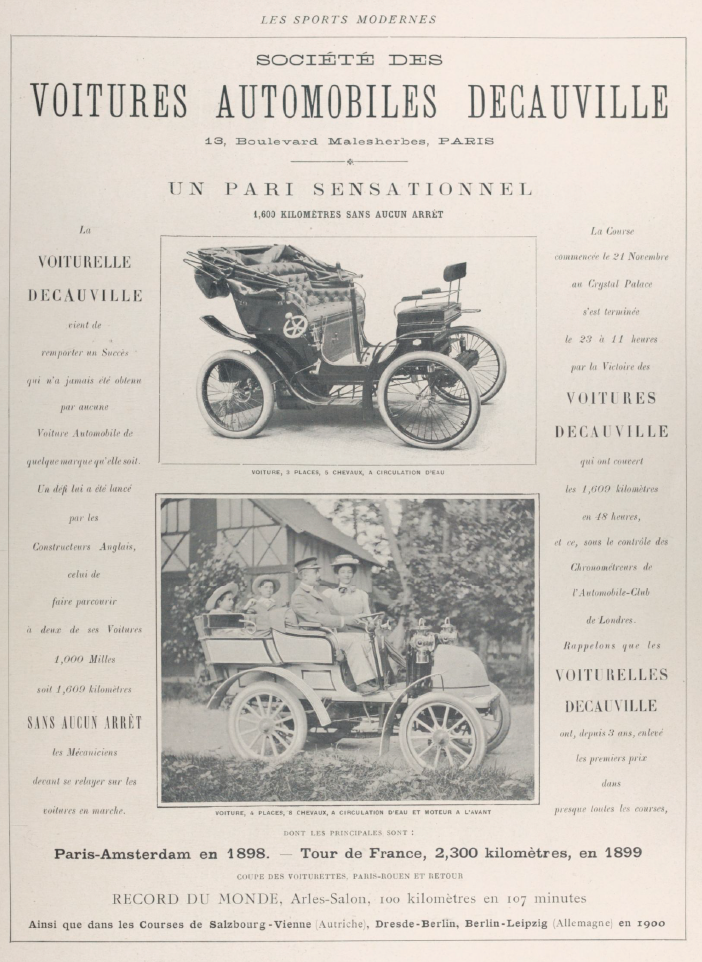 The Automotor Journal, 1901:
"5-h. p. Decauville Voiturette. -This is one of the well-known type of Decauville cars in which a tubular under frame carries a double cylinder vertical engine placed below the principal seats of the body, the power being transmitted by means of exposed spur and bevel gearing to the live rear axle. Several modifications and improvements have, however, been introduced. The engine, which is shown in plan by Fig 2, has two vertical cylinders, 31 inches bore by 34 inches stroke, which are stated to develop their full power at 1,500 revs. Per minute. Both cylinders and combustion chambers are water jacketed, and are in one casting, which is bolted to an aluminum crank chamber.
Ignition is electric, with battery and induction coils. The carburetor is of the float feed type. The power is transmitted through a cone clutch to the change speed gear, in which three changes are obtained by means of sliding spur wheels on the Panhard system. A bevel drive finally transmits the power through the differential gear to the live rear axle. The body of the car is so arranged that the gearing is to a considerable extent protected from dust and mud, it is suspended from the frame by a single cross spring in front and by light plate springs at either side at the back. The arrangement of levers is identical with that in the older type of car, except that the starting gear shaft is brought out horizontally at the side of the body, and an ordinary handle is employed instead of a wheel. This car did not enter on the first day, but on the four succeeding days it completed the runs. The hill-climbing capabilities appear to be very much above the average, the steepest portions of Whistlefeld Hill being ascended at a considerable speed with full complement of passengers."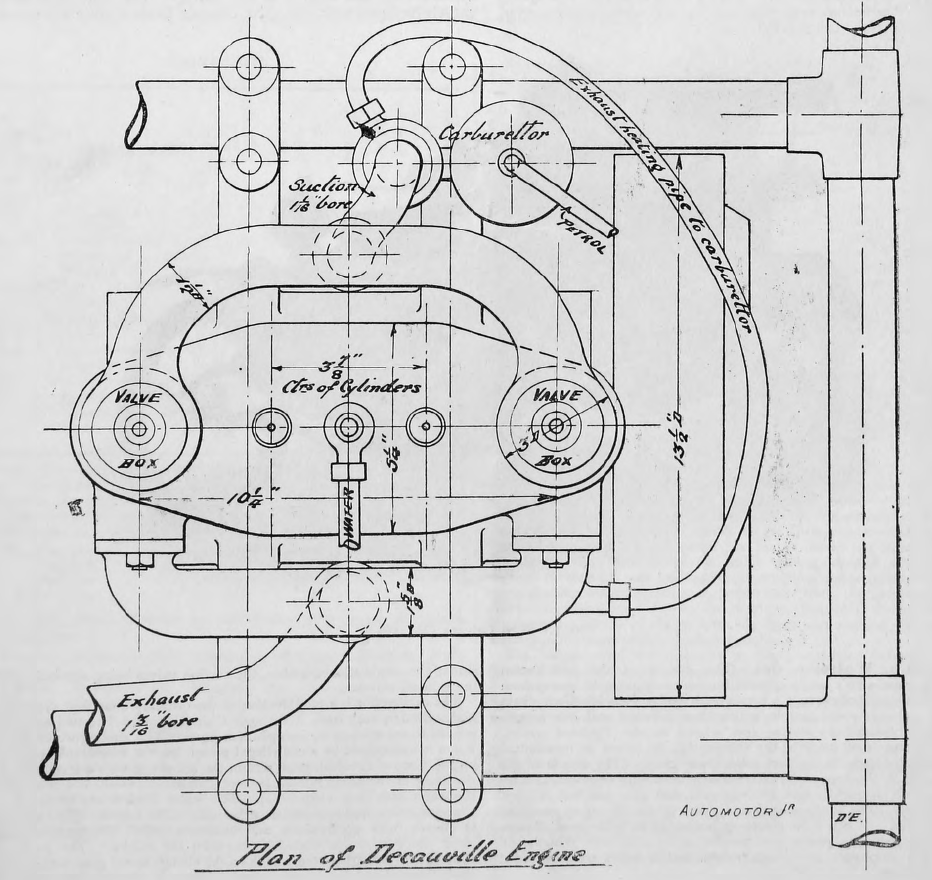 Decauville 8 1/2 HP Four-seat rear entrance "tonneau" (Bonhams):