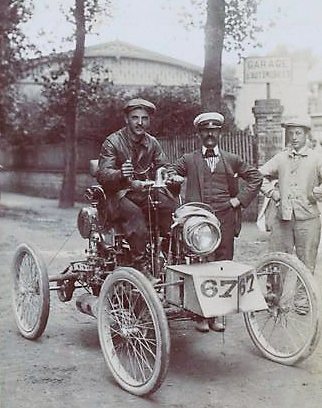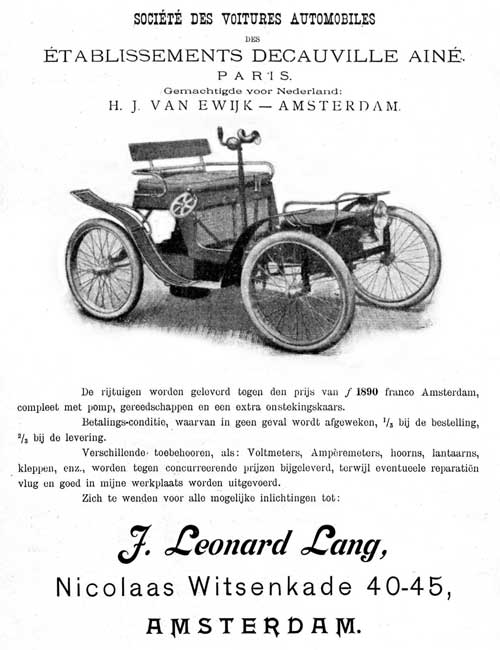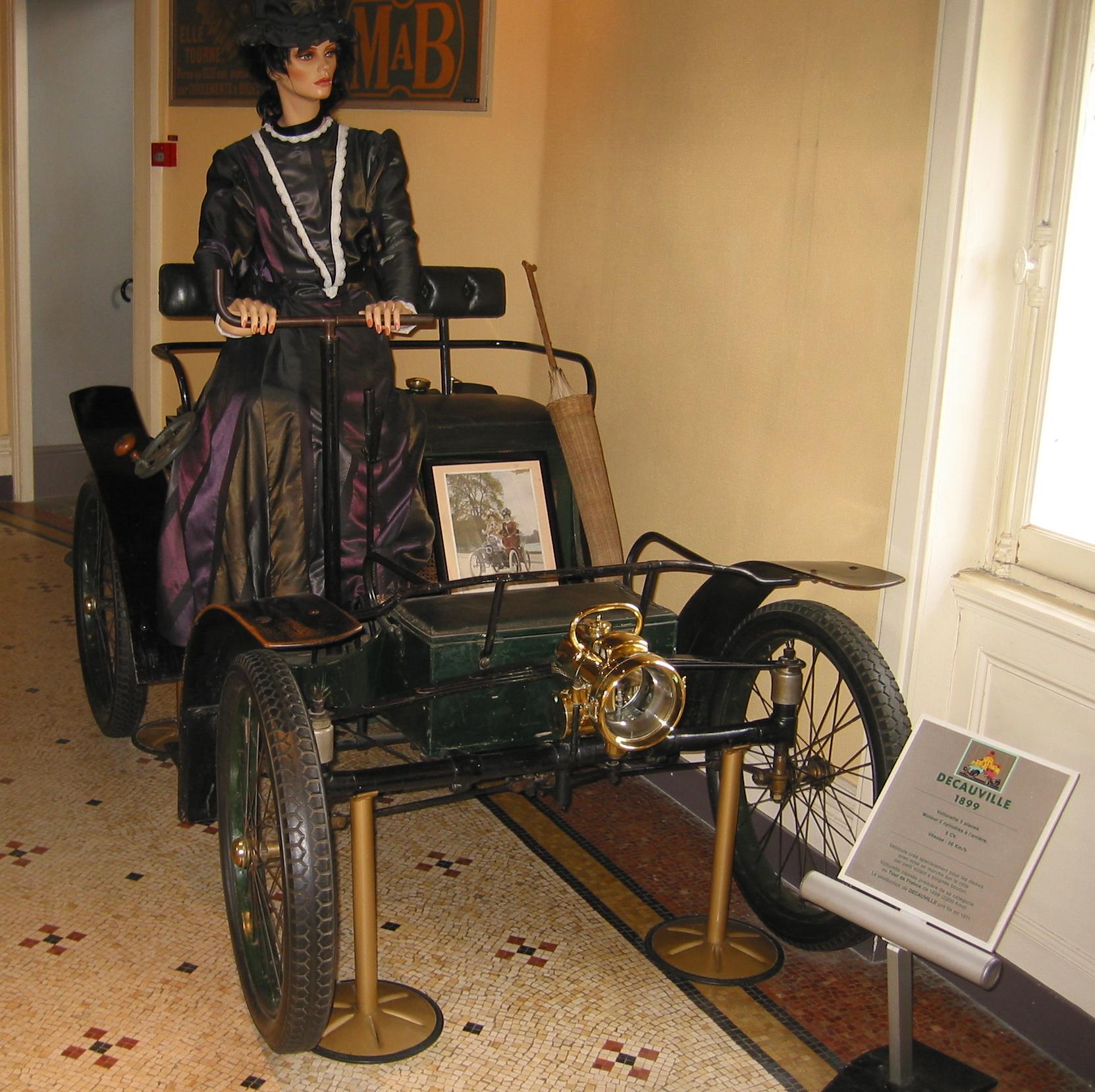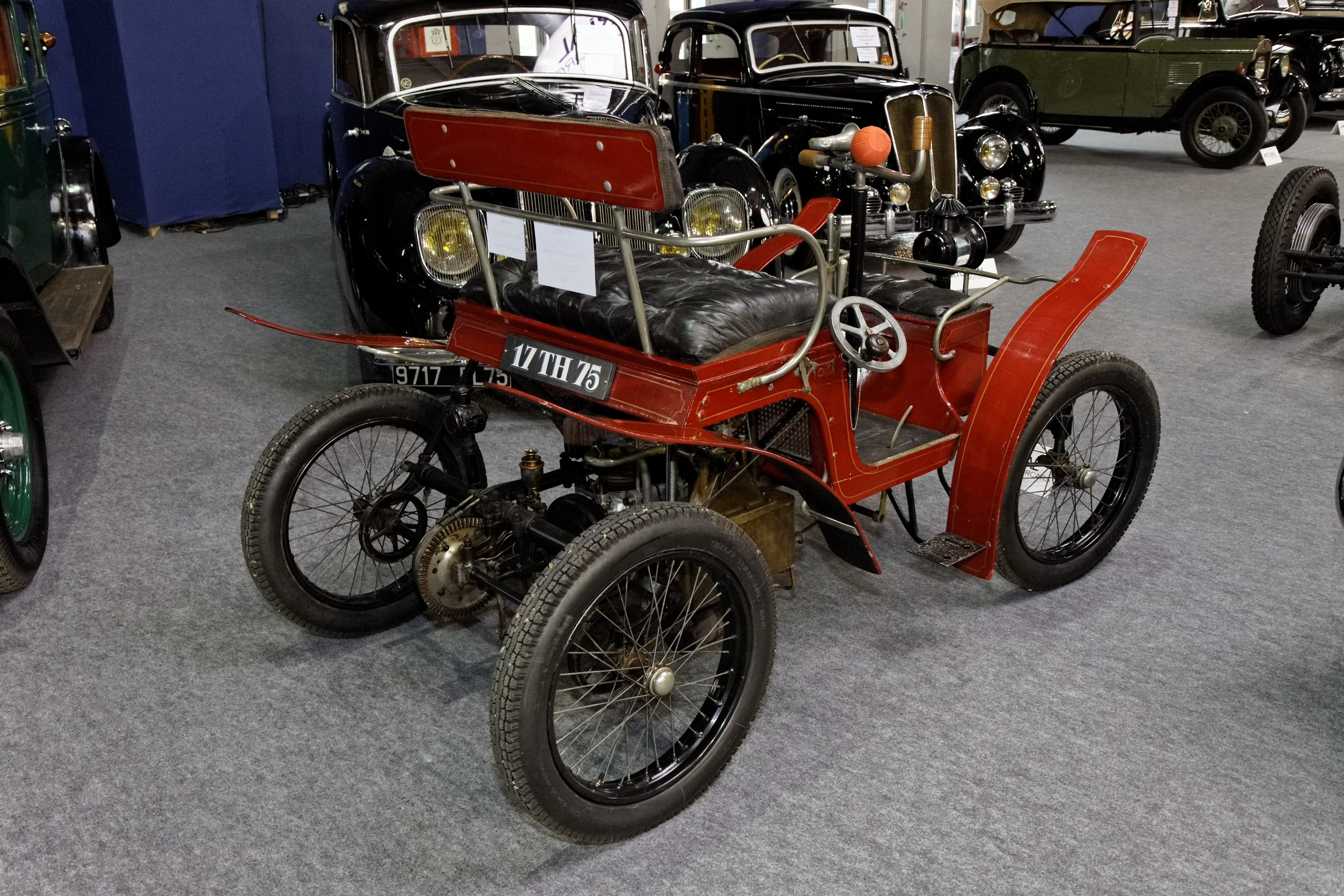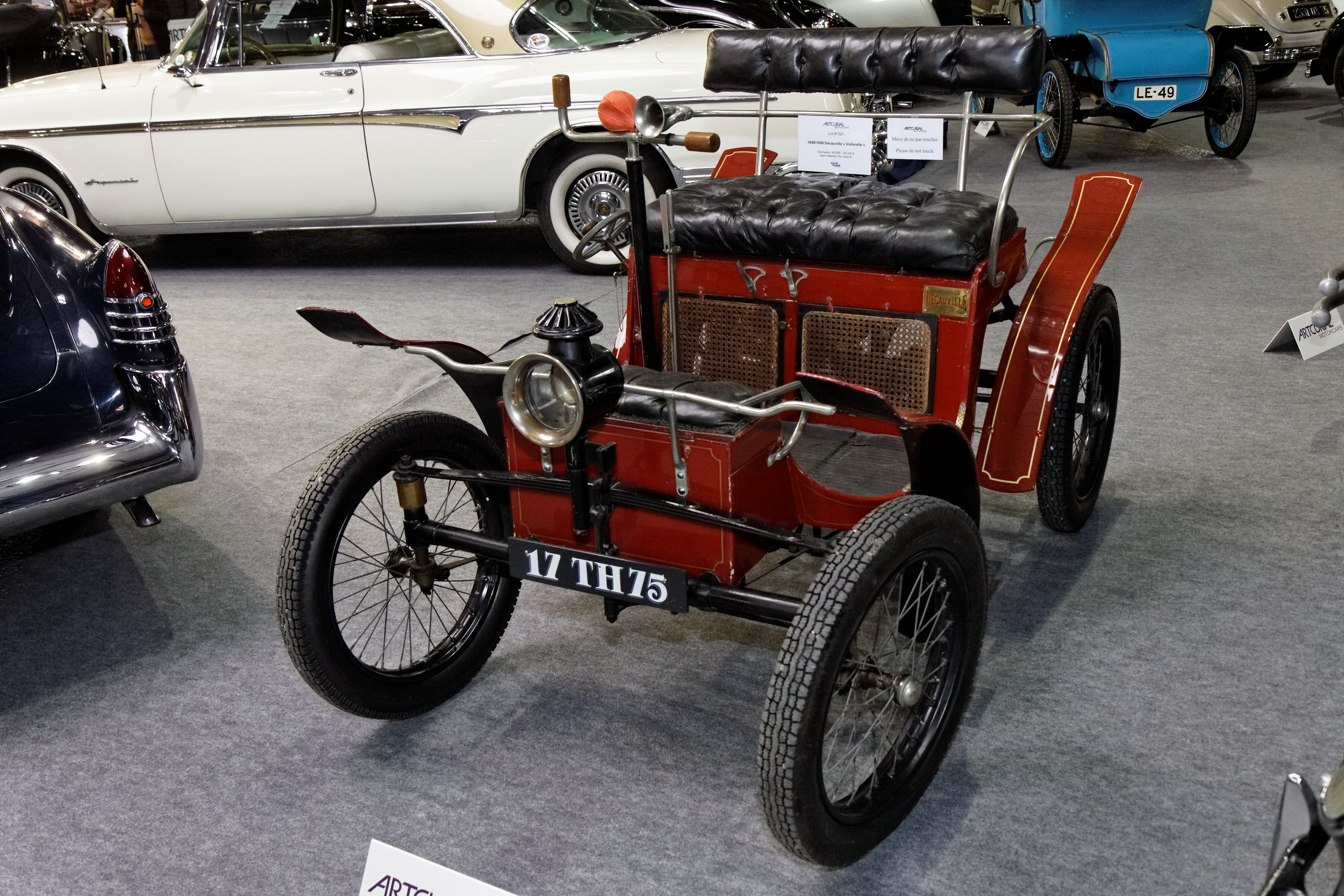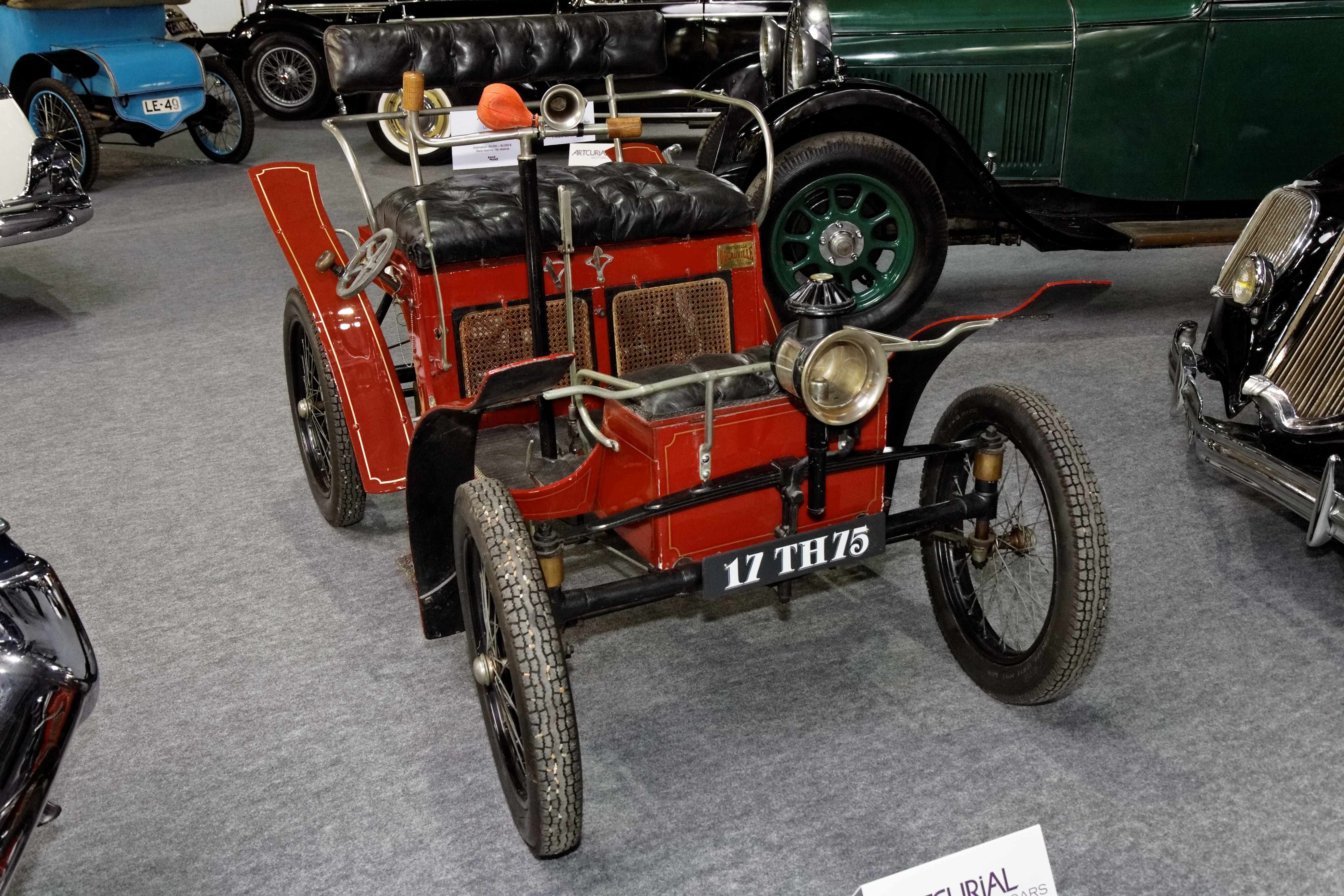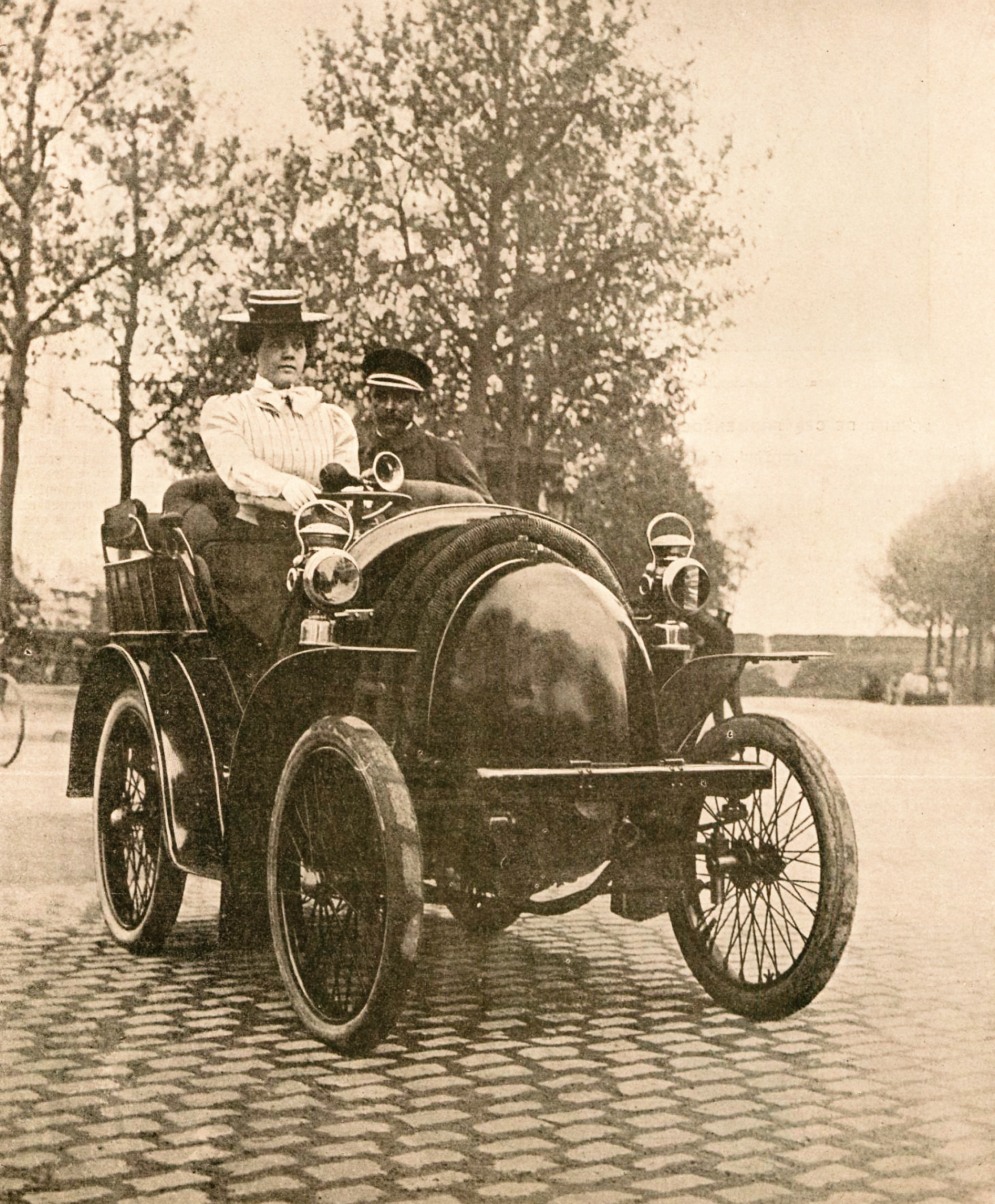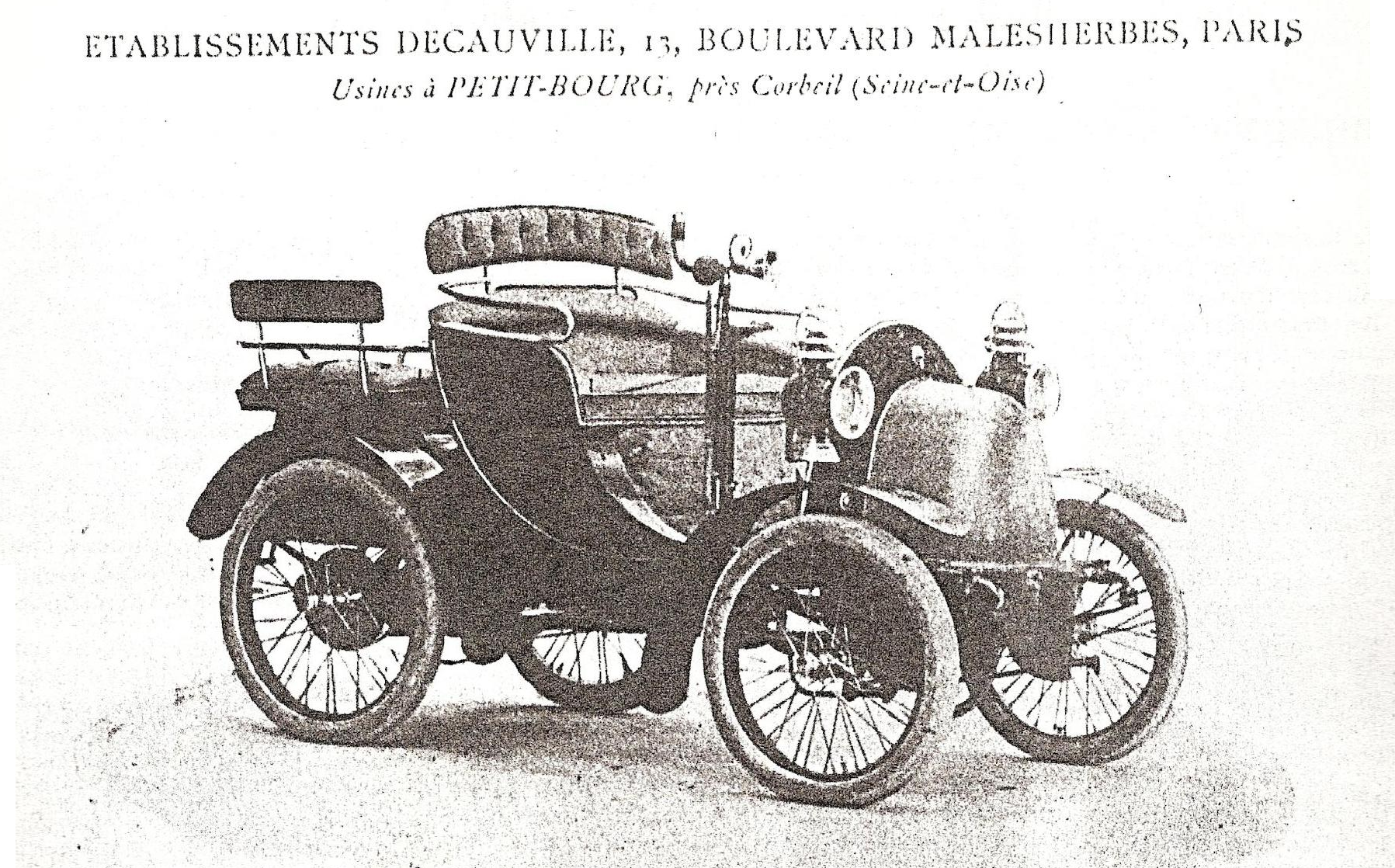 C1899 DECAUVILLE 5HP TWIN-CYLINDER TWO-SEATER (Bonhams)
REGISTRATION NO. NOT U.K. REGISTERED
CHASSIS NO. 530/639
ENGINE NO. 530/639/11
"This car, to a design by Decauville Managing Director L.Ravenez and Chief Engineer Cornilleau, dating from c1899, is powered by the forward mounted, water cooled 5hp, two cylinder engine of 765cc (80x76mm), driving through a two speed and reverse Bozier gearbox. Rear suspension is provided by semi-elliptic side leaf springs coupled to a transverse semi-elliptic spring, while front suspension is by transverse leaf springing and sliding pillars, providing effectively independent front suspension, claimed to be the first instance of this on a front-engined car. This feature appeared to be phased out in 1900. The chassis is of tubular construction and the rear axle design of the earlier Voiturelle was adopted. Essentially this forward-engined car was a substantial reconfiguration of the earlier 5hp Voiturelle. In general appearance there were significant changes, the new model featuring a round bonnet and dashboard radiator. It weighed just 450 kilos and price new was a not inexpensive 6,500 francs."