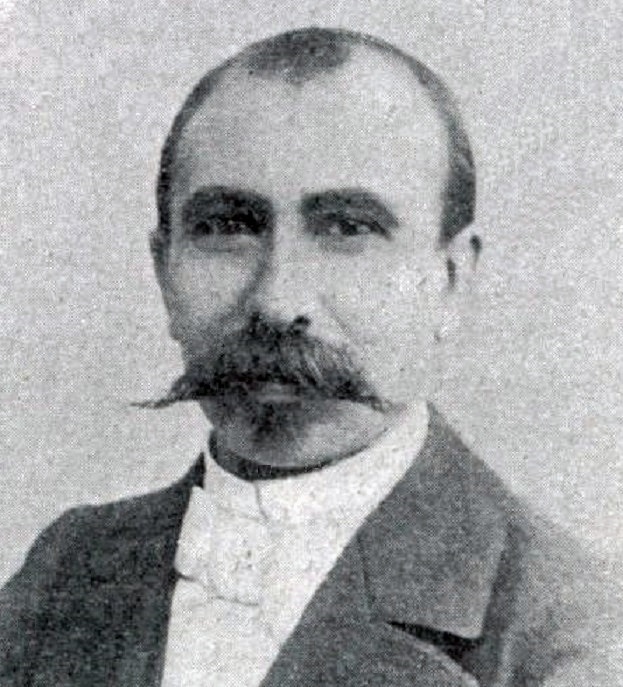 Pierre-Alexandre Darracq, (born November 10, 1855, Bordeaux, France—died 1931, Monaco) was a  French automobile manufacturer, one of the first to plan mass production of motor vehicles. He founded Automobiles Darracq S.A motor vehicle manufacturing company in 1896.
James Laux (In the first gear) wrote:
"He had engaged in several manufacturing enterprises before he joined Jean Aucoc in a partnership to make 'Gladiator' bicycles in 1891. They located their factory in Pré-Saint-Gervais, a suburb north-east of Paris. The partners hired an English bicycle engineer, Thomas C. Pullinger, to manage the shop and by cutting prices competed successfully with the English and other French bicycles on the market. They incorporated the concern in 1894 as the Société Anonyme des Cycles Gladiator, with a capital of 3,4 million francs."
Nick Georgano (The complete Encyclopedia of Motorcars) wrote:
"In 1898 Alexandre Darracq acquired the manufacturing rights of Leon Bollee's 4-wheeler voiturette, a belt-driven 5 HP machine with a single-cylinder air-cooled horizontal engine, tube ignition and steering-column gear-change. It was not a success, though column change was to persist on some of Darracq's own design until 1910."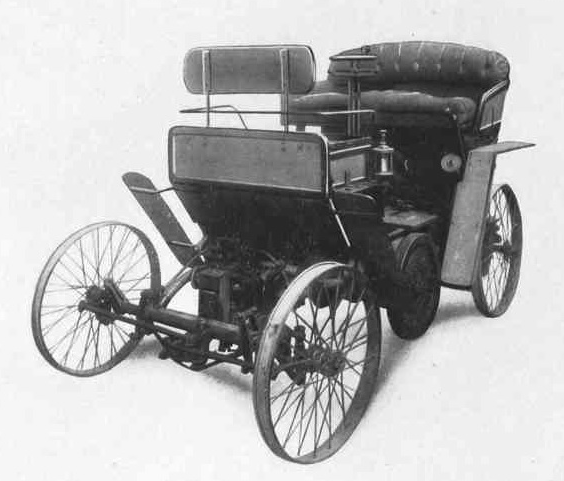 1898 Darracq petrol car, Bollee design
"Using part of the substantial profit he had made from selling his Gladiator bicycle factory, Alexandre Darracq began operating from a plant in the Parisian suburb of Suresnes. The company started by building electric motor carriages until 1900 when they produced their first vehicle with an internal combustion engine engine to a Léon Bollée design. This was not a success and in early 1901 they launched a single cylinder 6.5 hp light car designed by Paul Ribeyrolles. This was Darracq's first successful model." (https://www.gracesguide.co.uk/Darracq)