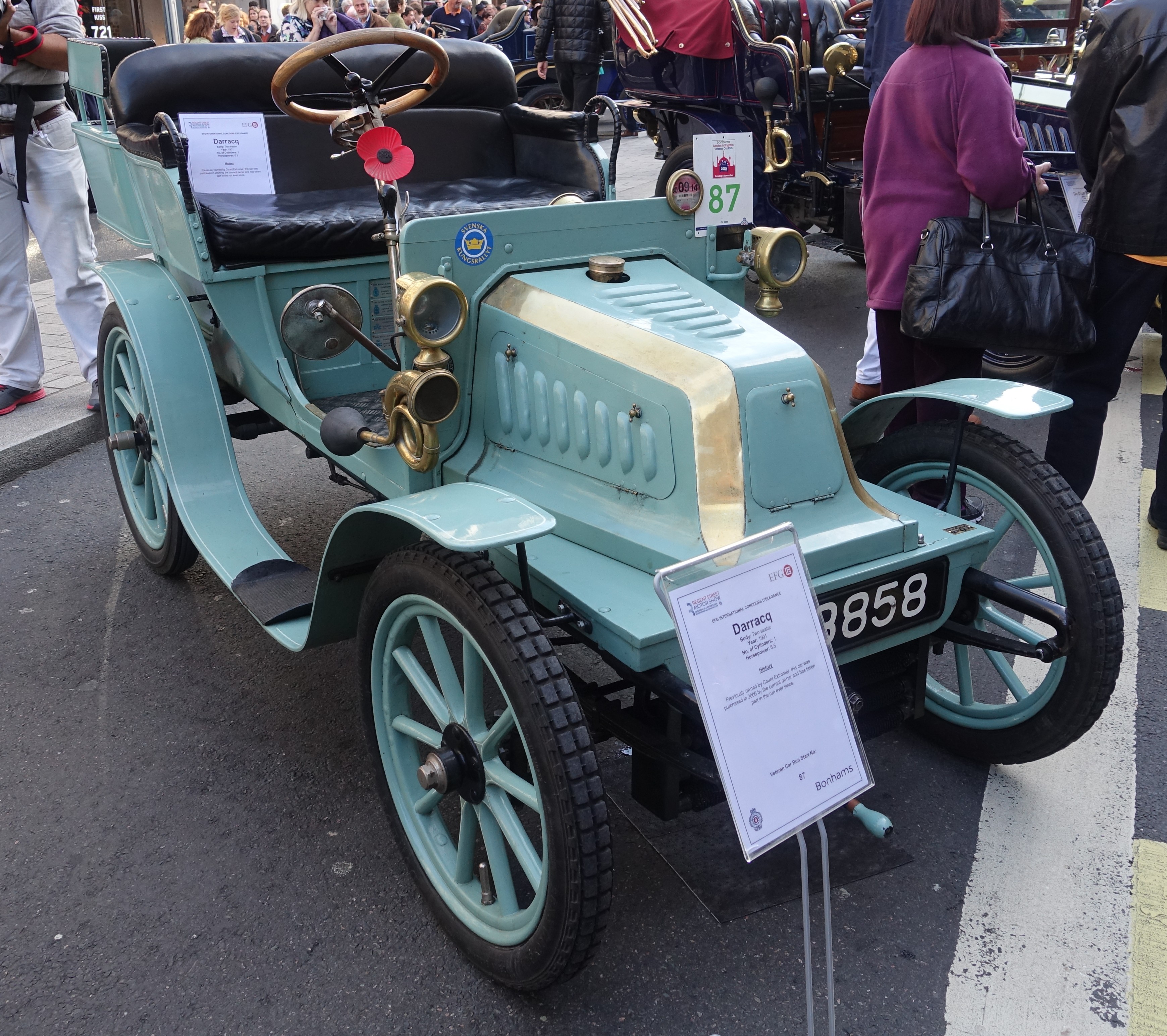 1901 Darracq 6 1/2 HP, 2-Seater (Bonhams):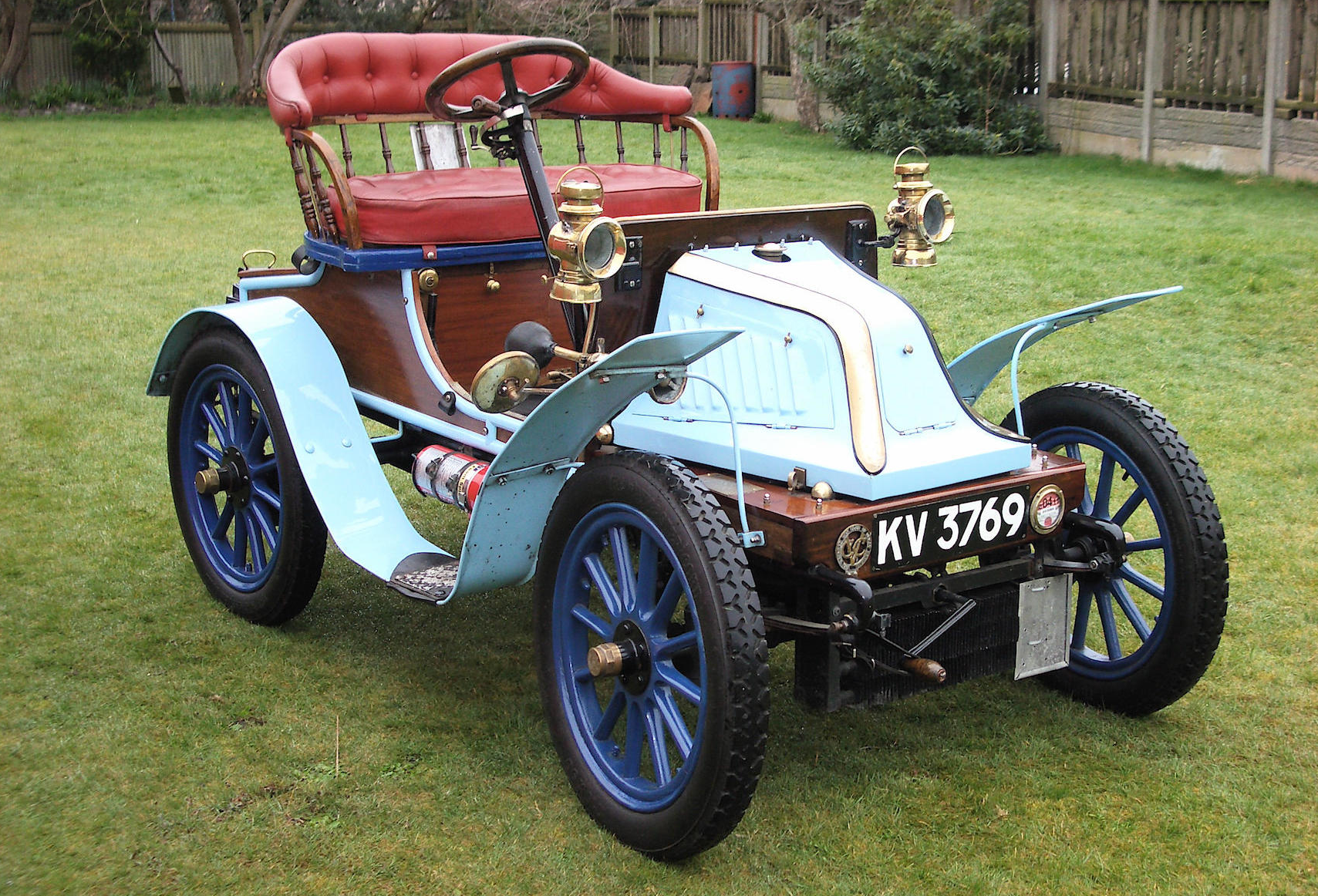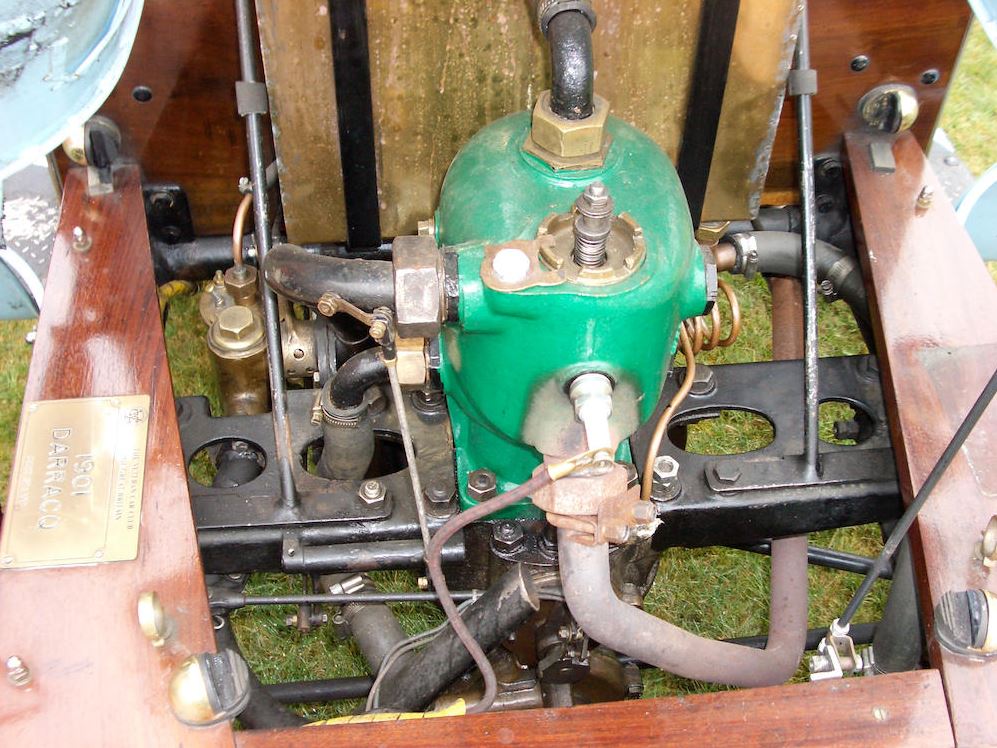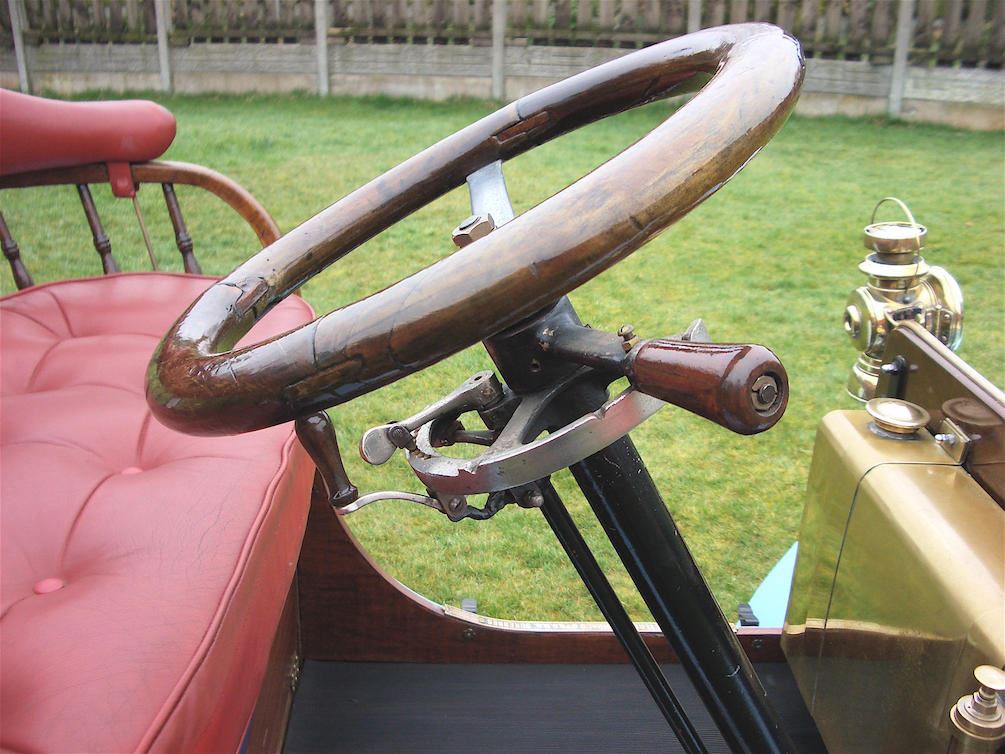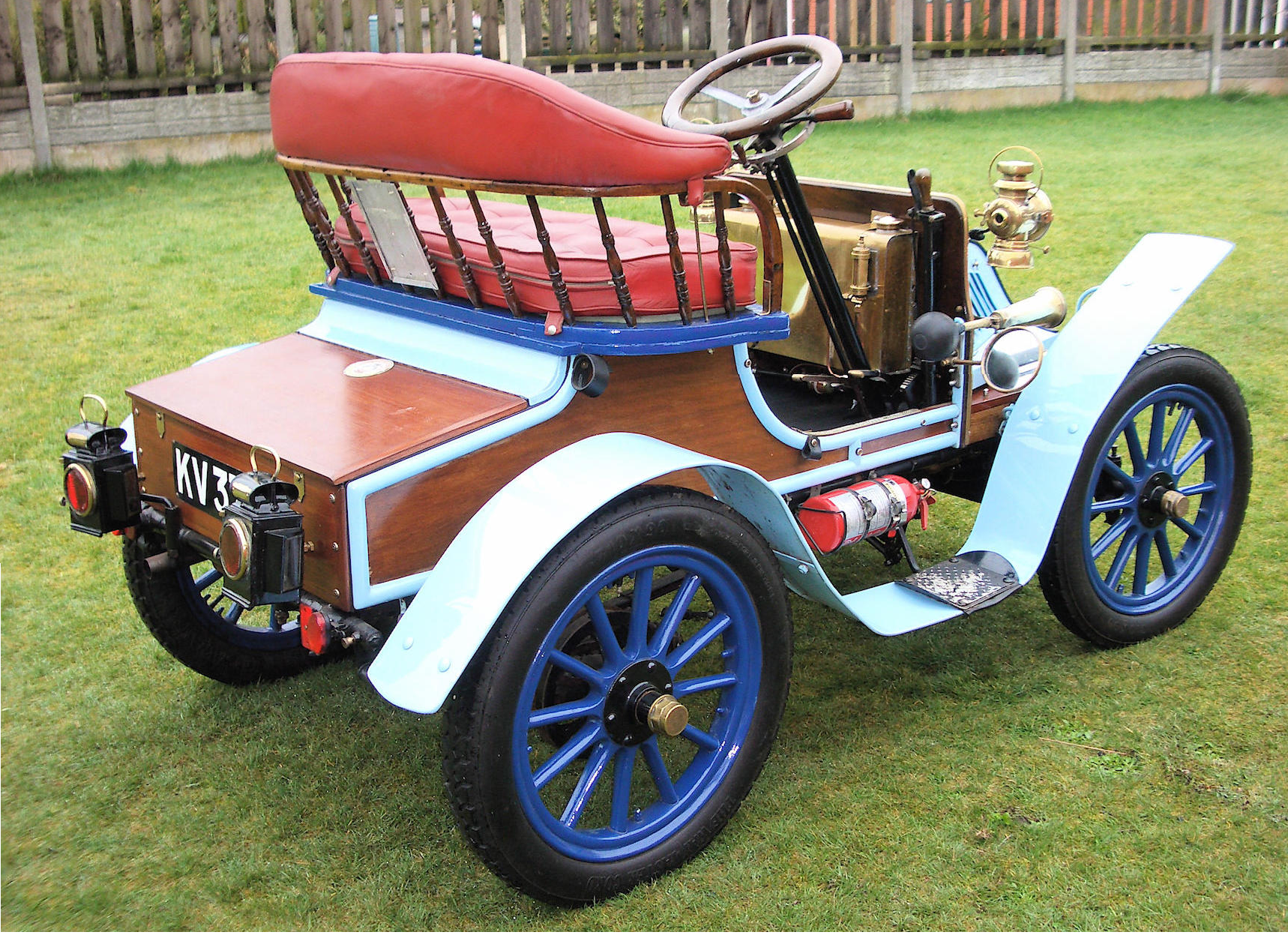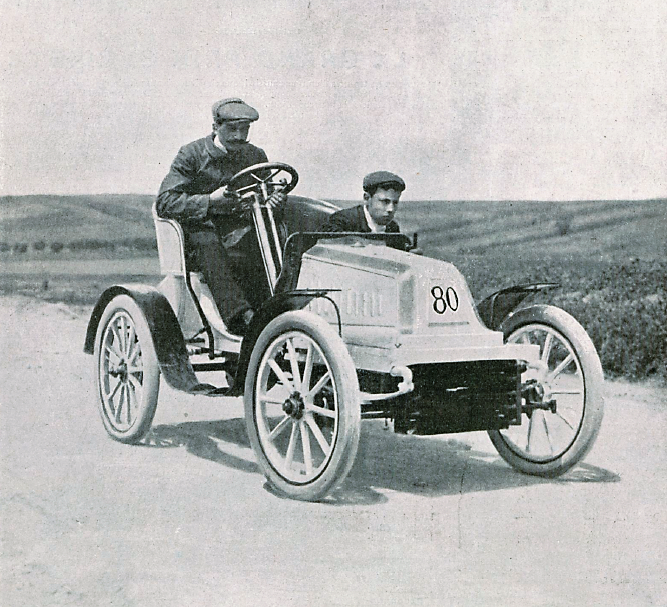 Sincholle, fourth in the light car category in the Paris-Berlin Race covering the 1,200 kilometers in 22 hours 46 m. On his Darracq car, fitted with Michelin tires. It was the car that made the best time for light cars in the third stage Hanover-Berlin, the hardest of the route.
The Automotor Journal 1901:
The Darracq Cars, -The Darracq Company, who are opening an English house, but have not yet settled upon their premises, exhibited three 9 HP cars at their stall, one being of the Charette pattern, one a Tonneau, and the other a double phaeton. A single-cylinder engine, tully water jacketed, is mounted at the front of the vehicle under the bonnet across the frame. It is completely enclosed, the governor being also mounted within the crank chamber, which is extended on either side to form a kind of hollow girder to the points of attachment on the frame.
A lateral inspection opening is provided in the side of this extension to enable the crank chamber to be examined. The drive is still the so-called Darracq drive-the change speed being substantially the same as the Panhard- the motion being transmitted from the change speed gear through an arbor shaft with universal joint to the differential gear on the live axle. A band brake is mounted on the arbor shaft near the change speed gear case. It is claimed that ampler bearing surfaces, both in bearings, gear wheels, and differential gear, together with a larger exhaust box, cause the present cars to be less noisy than their predecessors, though this was hardly borne out by the running of the car in the Palace grounds. The method of governing adopted is of interest, the principle employed being to limit the lift of the induction valve, and thereby obtain the same result as in other cases is effected by an independent throttle.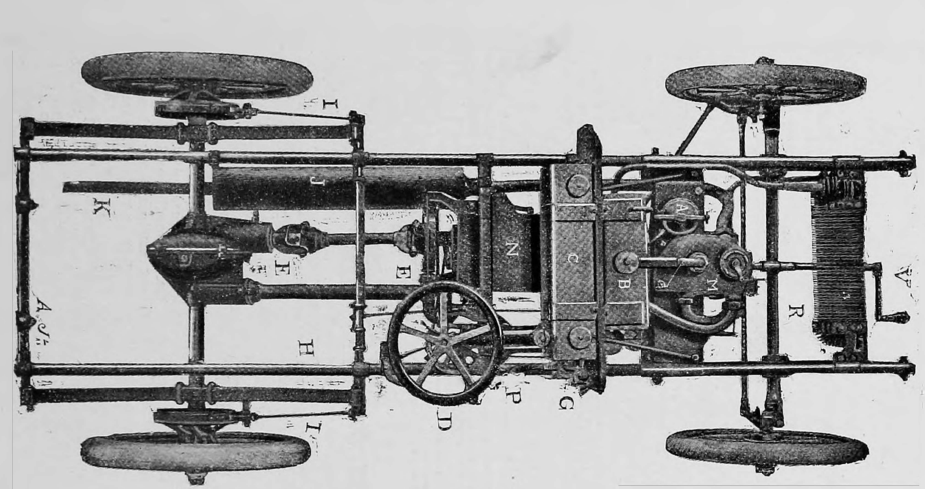 V is the starting handle, R the radiator, M the motor, B the water tank, C the petrol tank, G the lever, P the clutch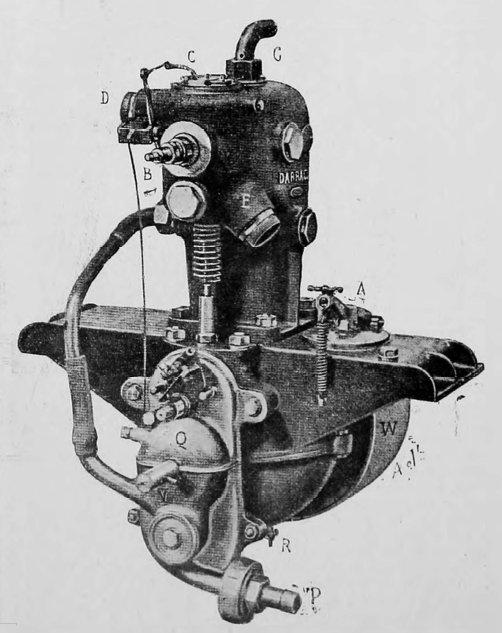 A is the inspection and lubricating opening into the crank chamber, with its cover, B is the ignition plug, C the admission valve, D the exhaust valve, F the rod controlling the life of the admission valve, P and G are the inlet and exit of the cooling water respectively, Q is the pump, and W is the flywheel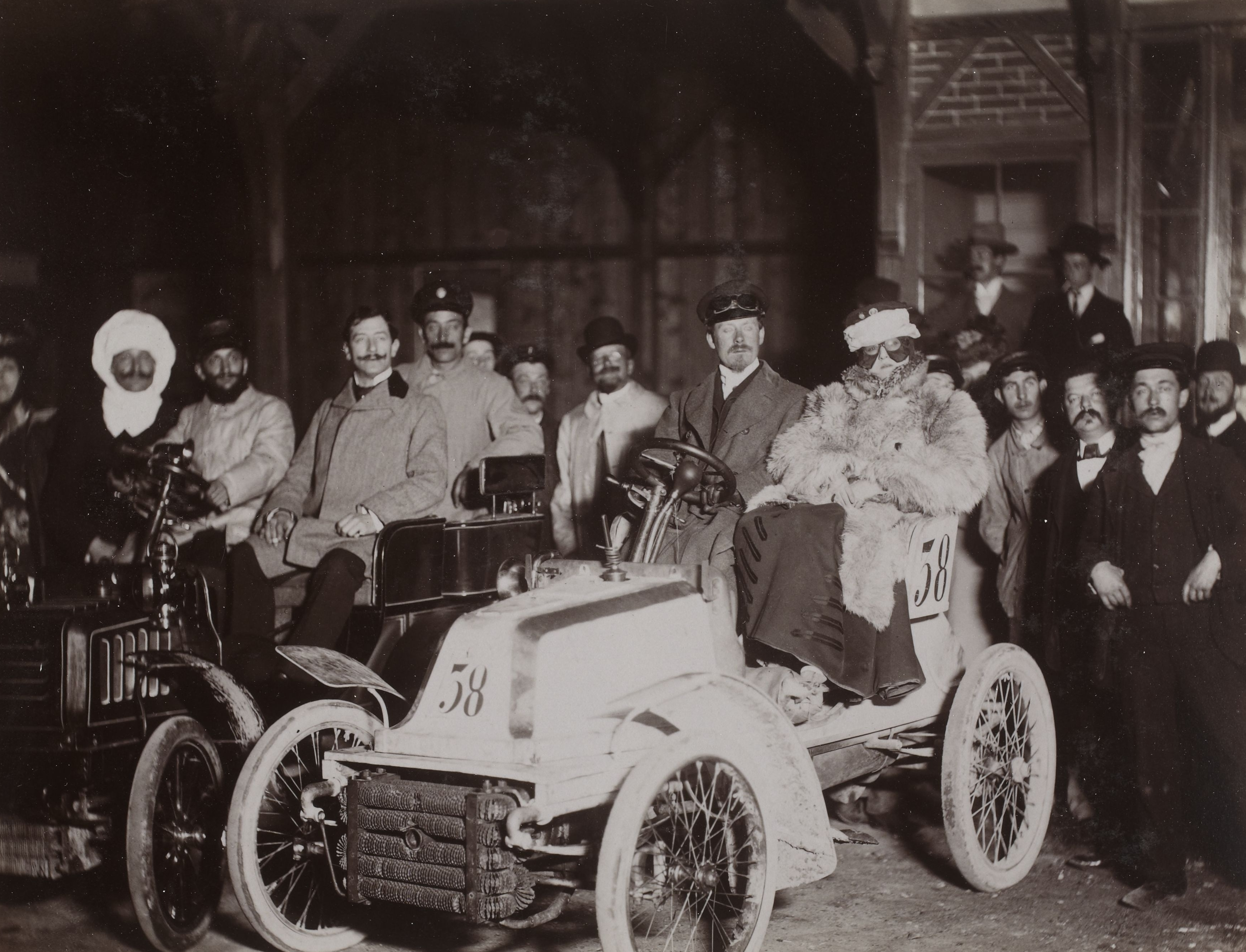 1901 DARRACQ 6 1/2HP REAR ENTRANCE TONNEAU (Bonhams):