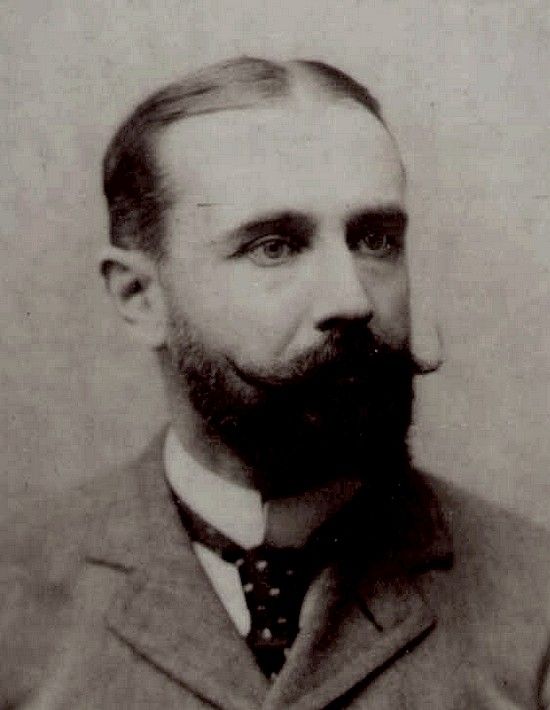 Émile Delahaye 1843 - 1905
James Laux ("In the first gear", 1976) wrote:
"Delahaye was another of the earliest provincial automobile concerns. Its name came from Emile Delahaye, an academically trained engineer who had managed the Brussels branch of the Cail firm, an important French engineering concern. In poor health, Delahaye had left Belgium in the 1880s and settled in Tours, where he bought a small factory making machines for the brick and ceramics trade. The new owner also began to manufacture steam, gas, and petrol engines. One of his internal combustion engines appeared at the 1889 Exposition.
The first hard evidence we have of a Delahaye automobile concerns one shown in Paris in the summer of 1895. A year later both the sportsman Ernest Archdeacon and Emile Delahaye himself drove Delahayes in the Paris-Marseilles-Paris race, and each finished, a considerable achievement in that storm-tossed event. These early models had two horizontal cylinders and a belt transmission, nothing unusual, but an important innovation was Delahaye's development of an improved cooling system using a radiator in front and a pump to force the water through it.
In 1898 Emile Delahaye, now in his late 50s, began phasing himself out of the business. He reorganized the firm as Emile Delahaye et Cie, with 803,000 francs capital, and brought Léon Desmarais and Georges Morane into the company. These young men ran a machine shop in Paris, Morane Ainé, whose history extended back to 1835, and now specialized in various kinds of pumps. Desmarais was the nephew of Henri Desmarais, a founder of Desmarais Frères, a petrol sales firm run at this point by Léon's cousins. Léon Desmarais was another graduate of the Ecole Centrale des Arts et Manufactures.
Charles Weiffenbach also joined the Delahaye firm in 1898. A young engineer, he had worked on the famous Léon Bollée tricycle for Ravasse but was about to leave for a position in Indochina when he changed his mind and went to Tours instead. His stay there was brief, for at the end of 1898 Desmarais and Morane moved the automobile operations to Paris, to a shop on the rue du Banquier on the Left Bank, just a stone's throw from the Gobelins tapestry manufactory. The transfer illustrates Paris's magnetic attraction on the automobile industry, as in so many other aspects of French life. This was not the only instance of such a move, as Peugeot and De Dietrich established close ties with Paris and others moved there entirely. Weiffenbach remained the guiding spirit of the company on the technical side for several decades.
About 1900 he adopted Amédée Bollée Jr's idea of casting several cylinders in a single block. Sales figures are not available, but police reports indicating its work force at about 150 in 1901 show that Delahaye was one of the secondary automobile firms in Paris at this time."