Clément Ader (2 April 1841 – 3 May 1925)
Clement Ader was an innovator in both electrical and mechanical engineering.
Nick Georgano wrote:
"The designer of these cars, Clément Ader, was a telephone engineer who is said to have installed the first telephone lines in France. He also built a number of unsuccessful steam-powered aircraft in the 1890s.
The first Ader car used a 900cc V-twin engine of 8hp which was followed by a 12hp V-twin in 1902. Two of these cars, which used chain drive, ran in the 1902 Paris-Vienna race, but without great success.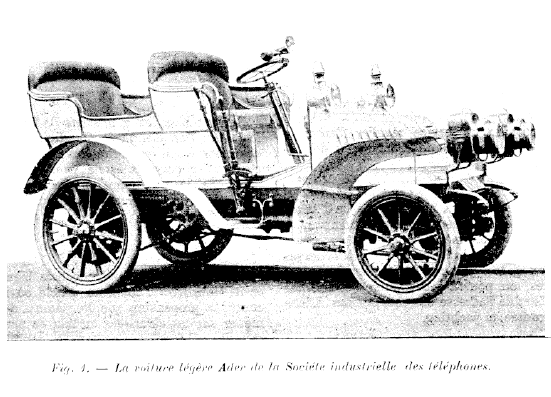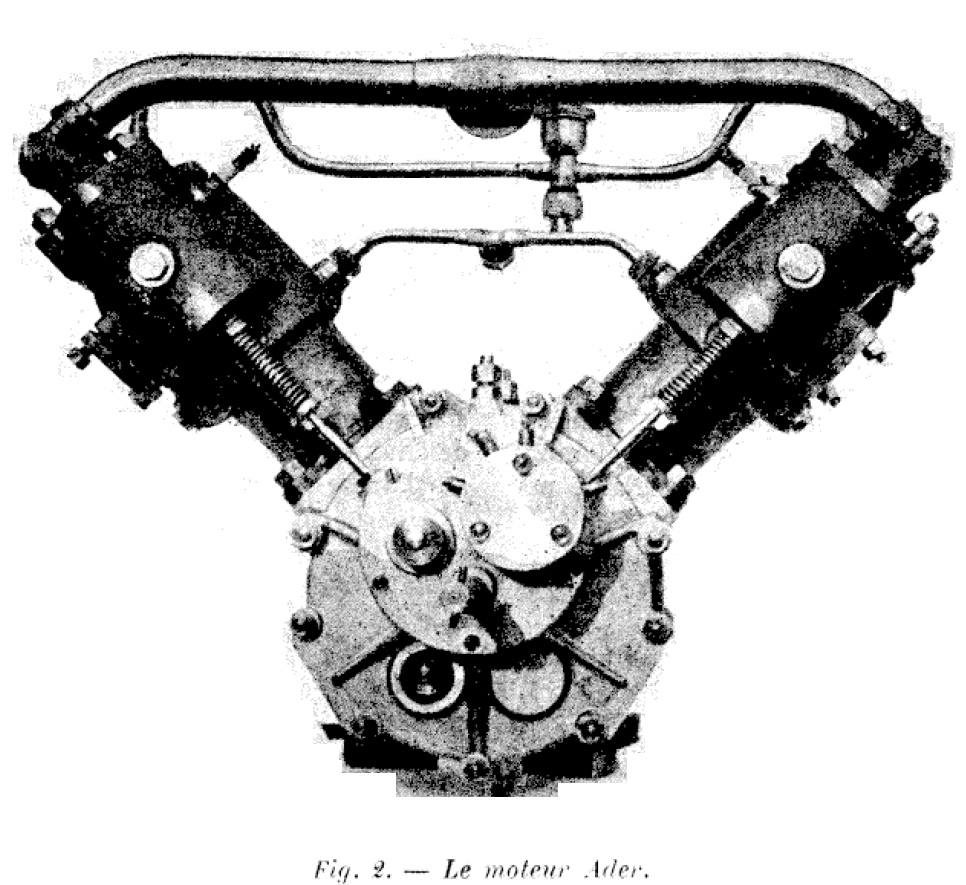 In 1903 a 16hp V-4 was added to the range, and the company fielded no less than seven cars in the Paris-Madrid race, one V-twin, three V-4s and three V-8s of 32hp, the latter engine being the result of coupling two of the V-4s together. All seven reached Bordeaux where the race was terminated.
For 1905 the V layout was abandoned for all but the smallest model, and a range of conventional vertical fours introduced of 16, 20 and 25hp, using chain or shaft drive for the two smaller models and chain only for the 25hp. By 1906 there were no V-engined models at all, and this loss of individuality seems to have caused the disappearance of the make."