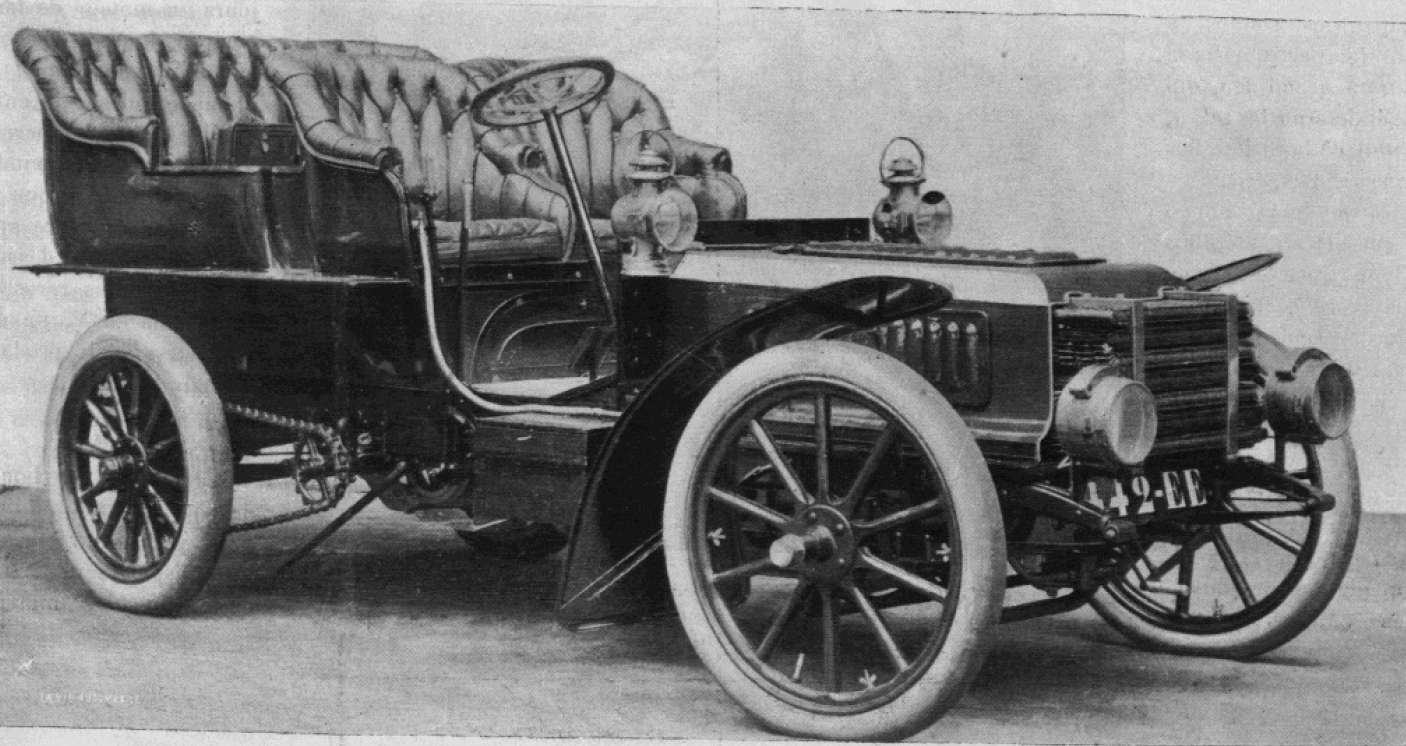 The Automotor Journal, 1904 :
"The Ader Company have this year introduced 2-cylinder and 4-cylinder models (of each of which they showed a chassis) having vertical cylinders, although they still supply cars fitted with their special 6 balanced engine, having inclined cylinders.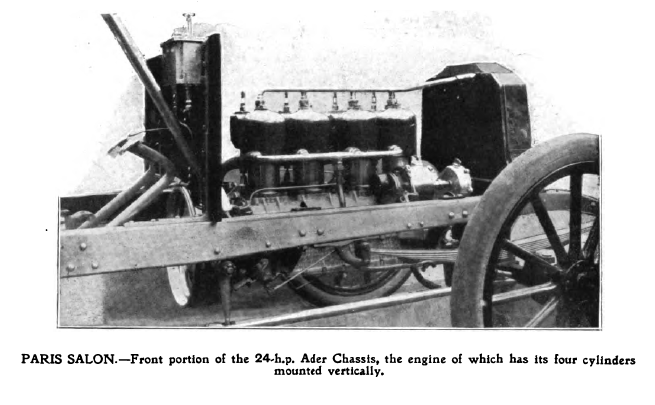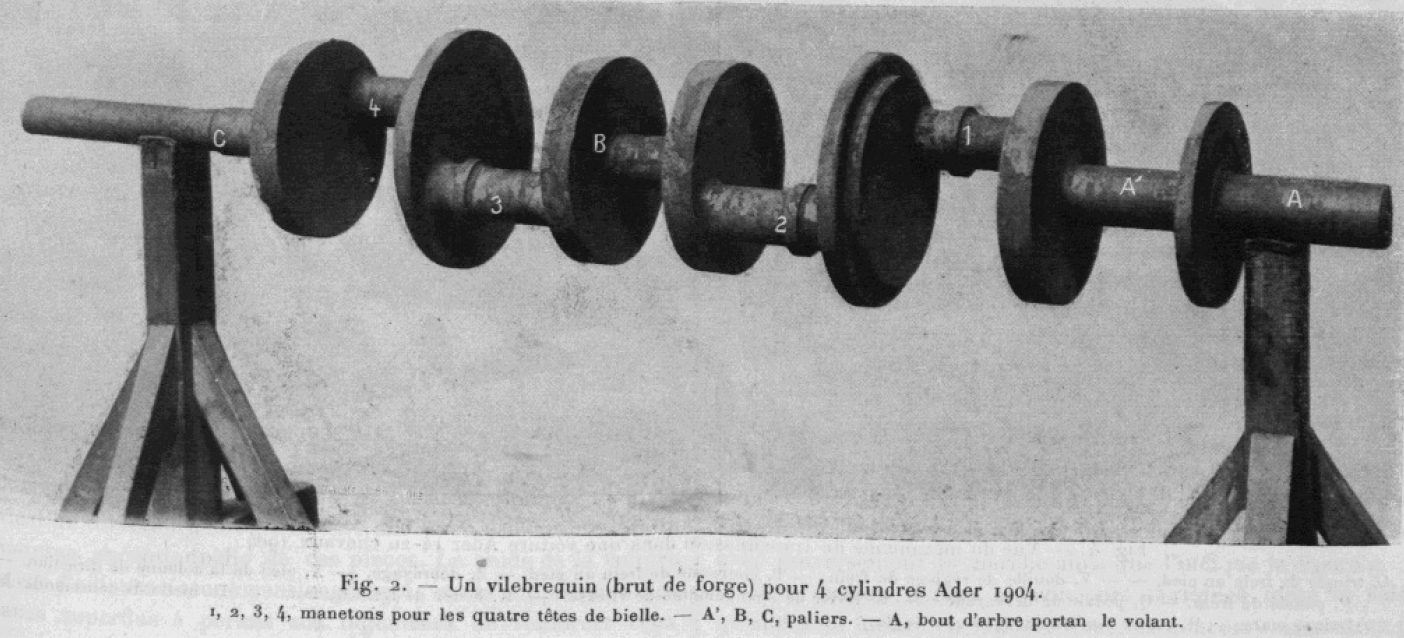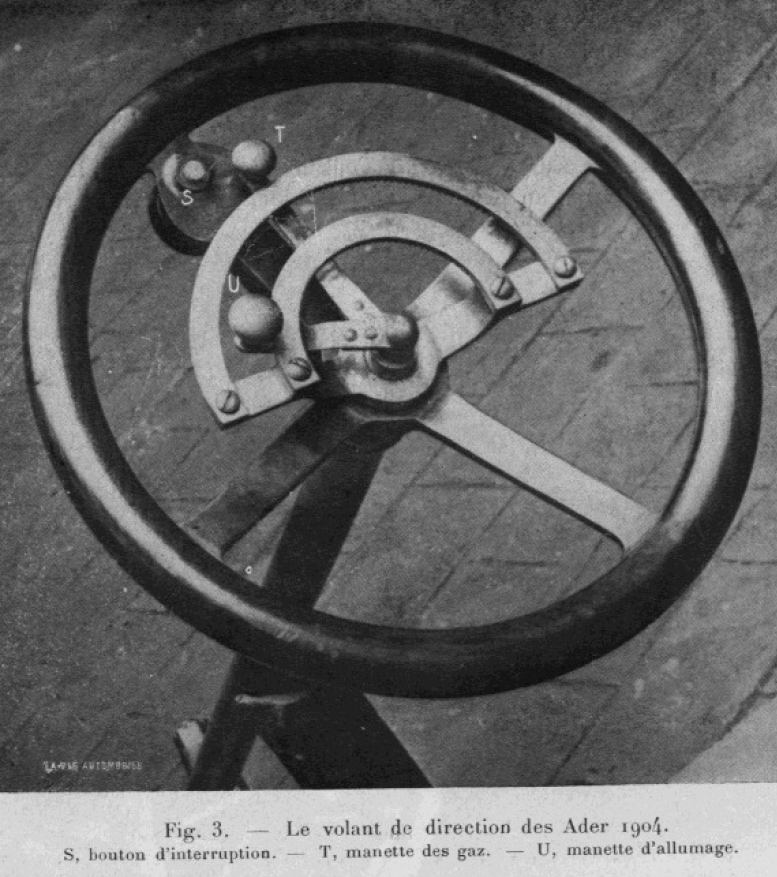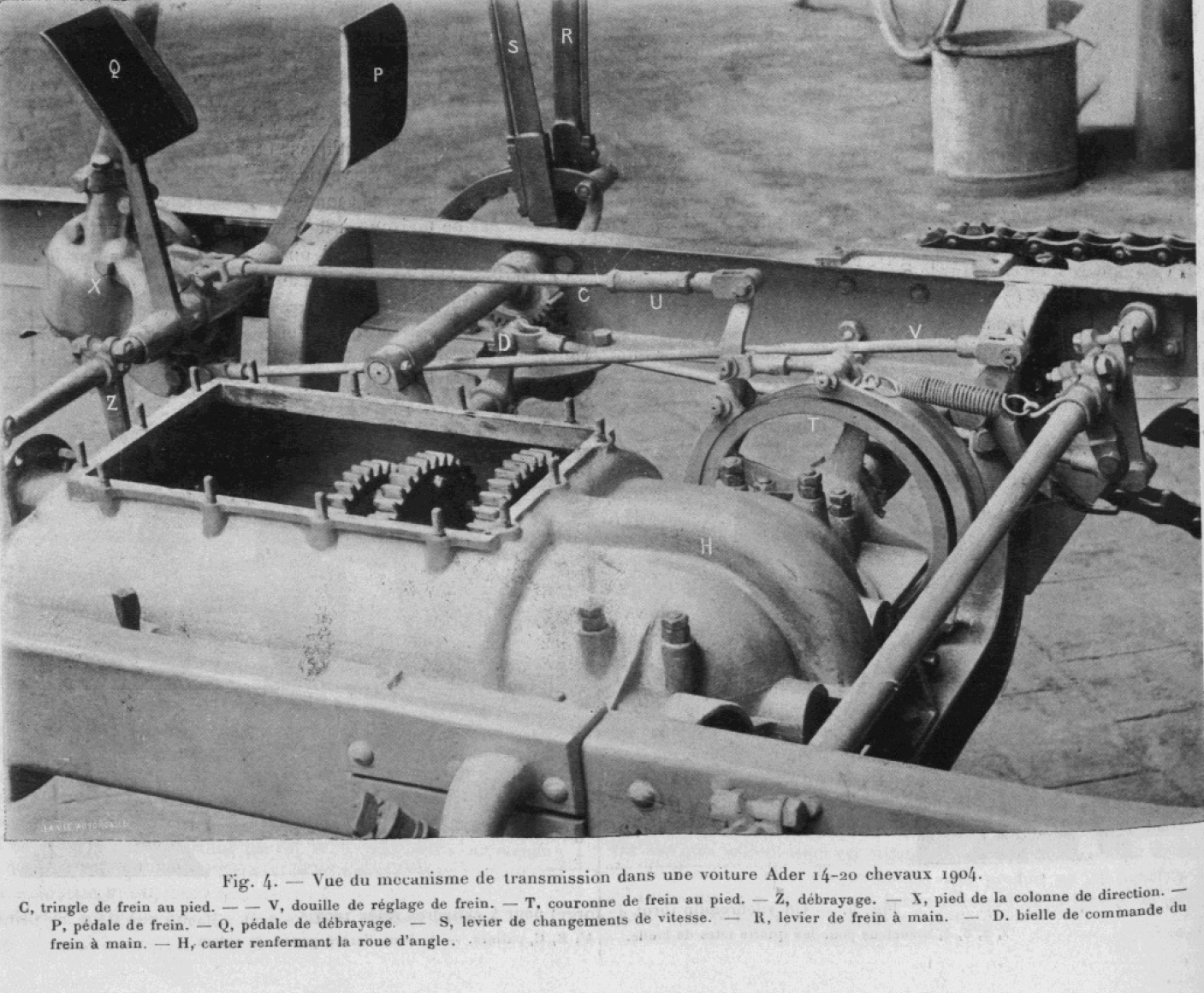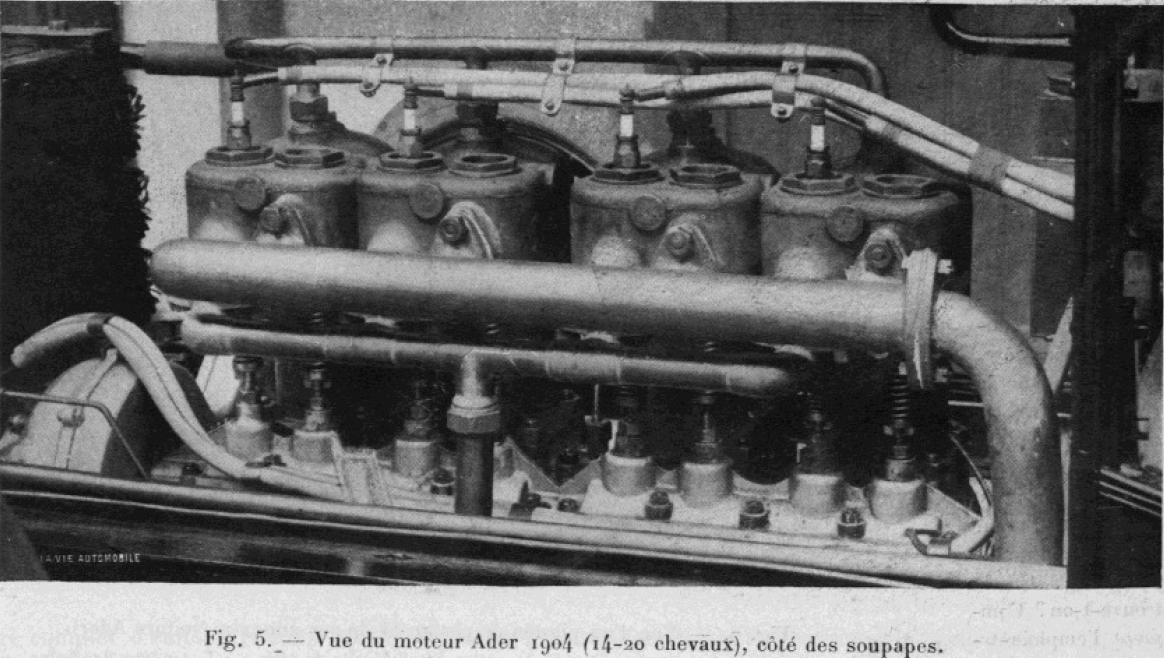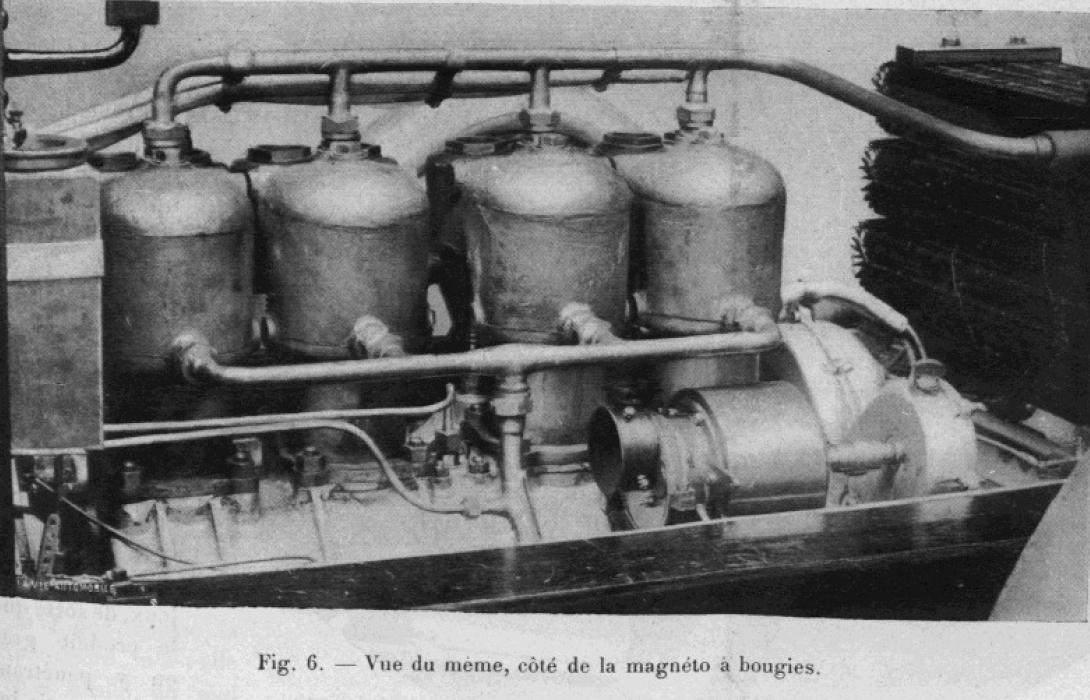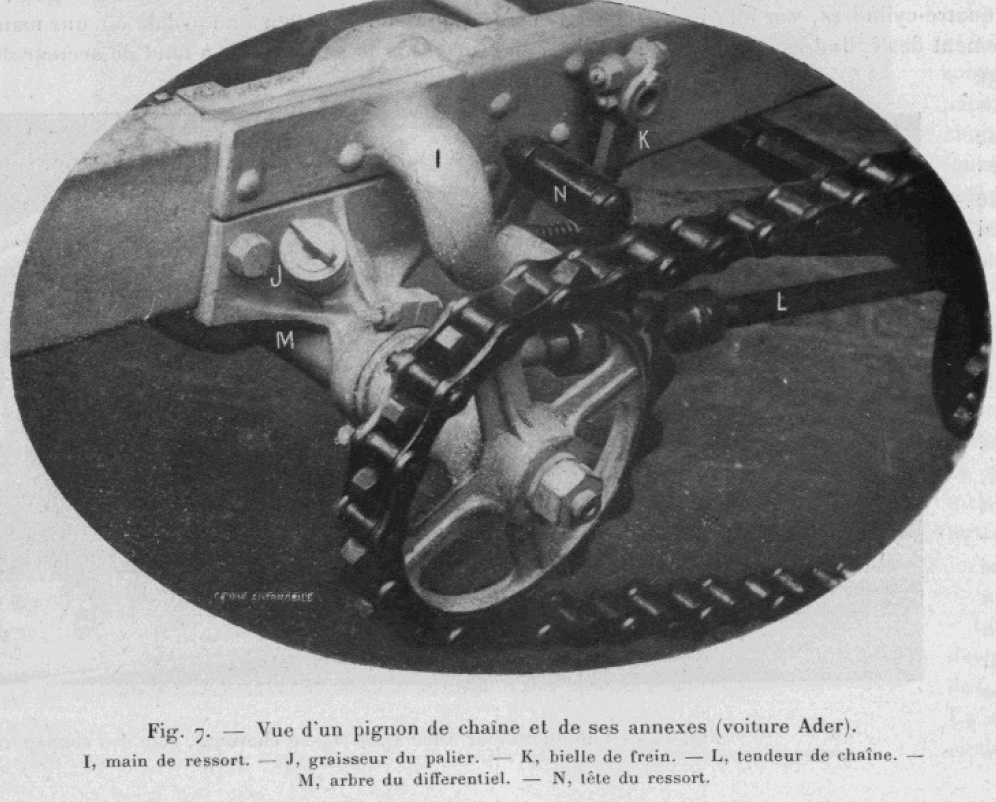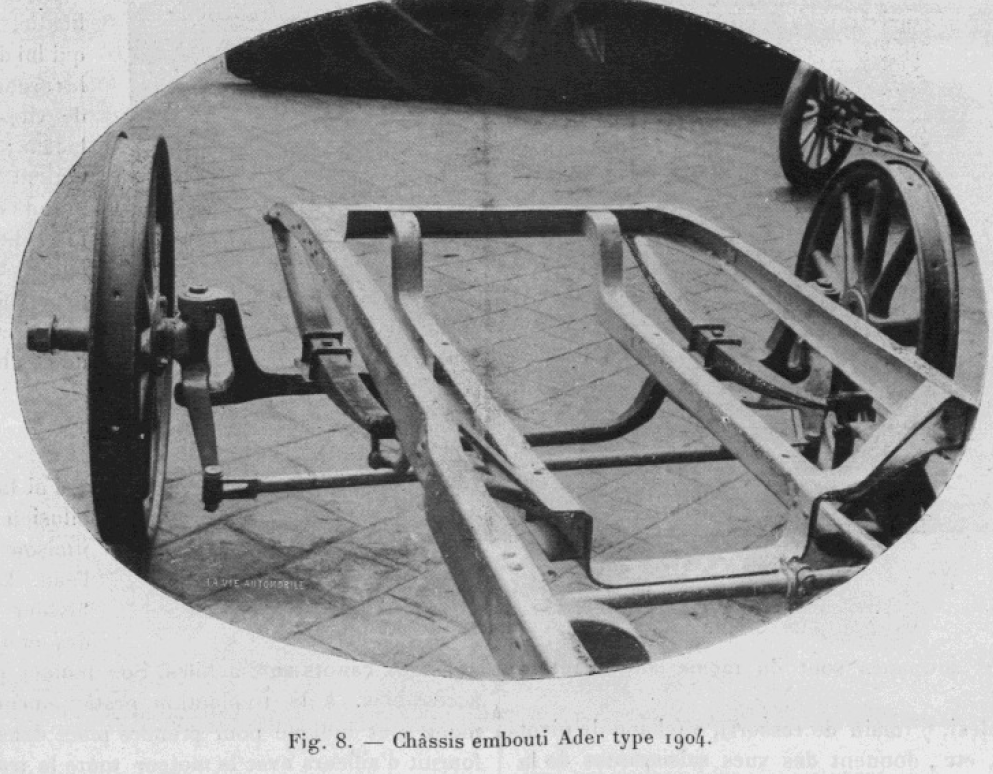 In the inclined types they have now introduced mechanically-operated inlet-valves, as seen in the accompanying illustration. The vertical engines, which are of 12 and 24-h.p. respectively, have a bore and stroke of 100 and 110 mm. Each cylinder is a separate casting in which the mechanically – operated inlet-valves lie on the same side as the exhaust-valves.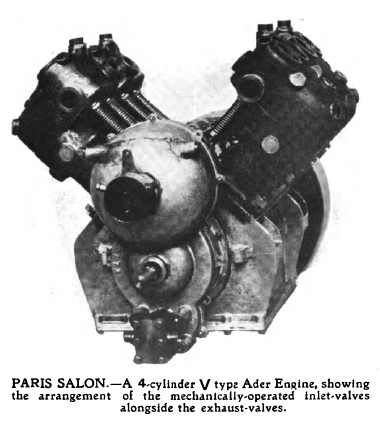 High tension ignition plugs are fitted into the inspection covers above the inlets and the current for them is supplied by a Basse Michel magneto. The Crouan automatic carburetor is employed, this having been adopted instead of the well-known wick type previously used. The 24-HP chassis has a pressed steel frame and the 12-h. p. model a tubular frame ; flexible couplings are introduced between the cone-clutch and the gear-box, and a three-point suspension is adopted for the latter.
A direct-through-drive is obtained to the differential countershaft, the ends of the countershaft are provided with ring lubricators, and side-chains are used for driving the rear wheels."