In addition to the production of engines, Levassor decided at this time on his own car production. No one knows the exact date of this decision, but there are documents in the company's archives, from which it is clear that the first components and details of the future car were designed in January 1890 or even earlier. Therefore, the engine-clutch was designed on January 27, the sprockets on February 15, the differential on February 28, the brakes on July 2. The scheme of the overall design of the first prototype dates back to February 12, 1890. This drawing was itself used in the workshop as evidenced by the greasy fingerprints that we see all around.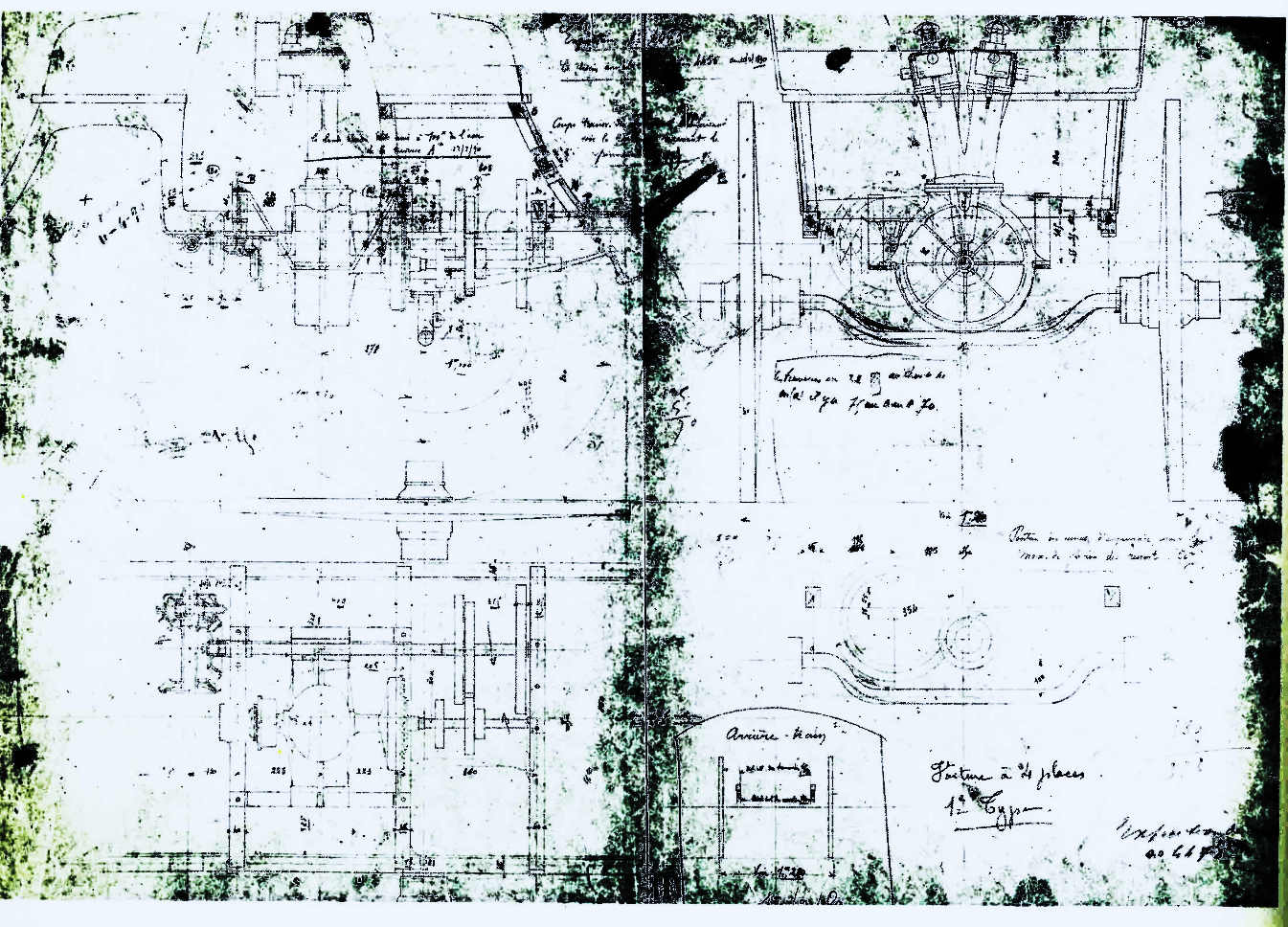 The car was a four-seater type "dos-a-dos" (back-to-back) with a motor in the middle. It had a P2D engine N17 (2 HP at 730 RPM, 921 cm3 displacement, 70x120). The engine was placed in the middle and was enclosed by big box with side ventilation slots. The transmission was arranged in front of engine. There were two shafts with gears that able to provide three speeds. The drive of the rear wheels was done with chains on both sides of the rear axle. The reverse motion was obtained by providing two bevel wheels on a sliding sleeve keyed to the countershaft. This decision was abandoned for the first serial cars made next year but it implemented again in two years. The car had a wheelbase of 1.25 meters and a steering wheel equipped with a ring gear connected by pinion to a tiller ("queue de vache" - cow tail) making the whole front axle swivels on a central pivot.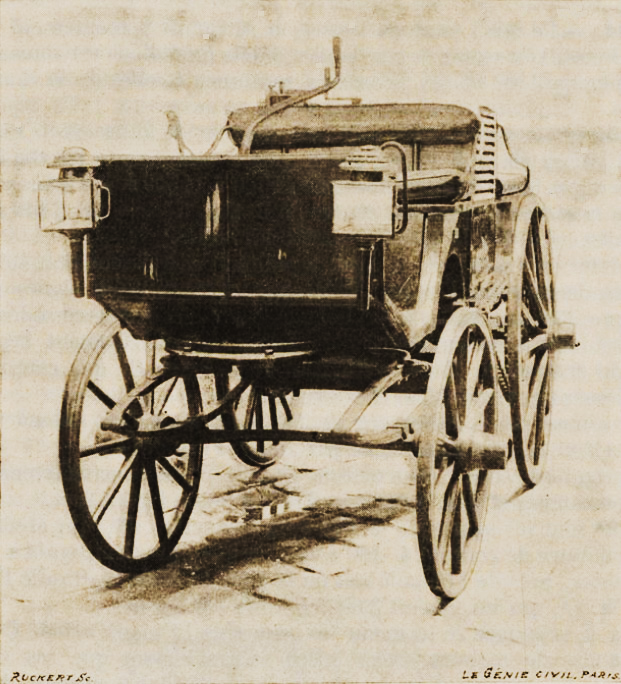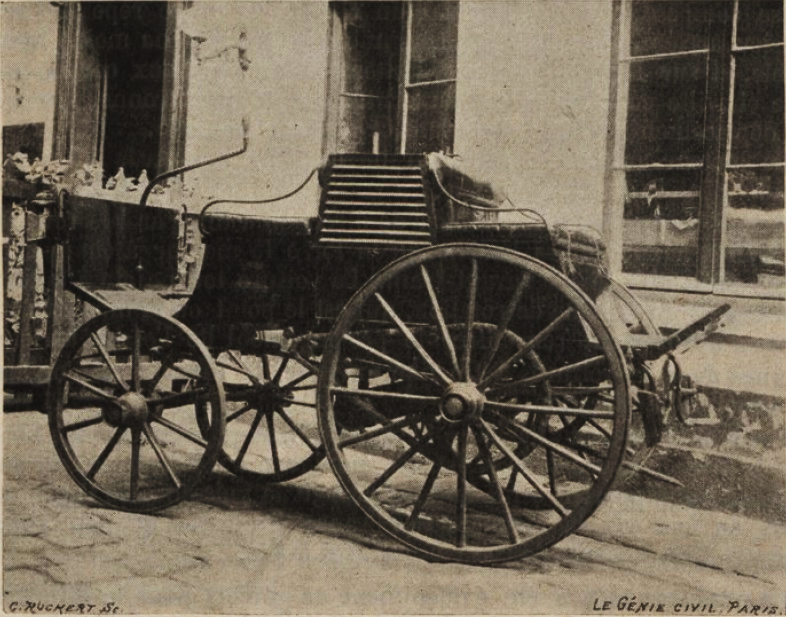 In the summer 1890 the car started to drive around the factory court. There is a picture of this car taken on avenue d'Ivry. Emile Levassor and his workshop manager Emile Mayad are sitting in front of the road and René Panhard on the back with Louise Sarazin who became a wife of Levassor in May 1890.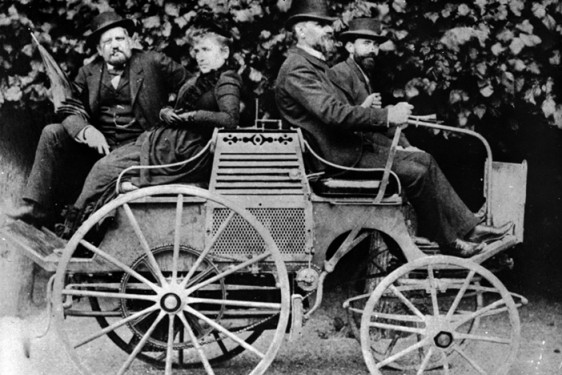 The progress of partial improvement and modernization of this first prototype was continuing during the 1890 year. Crankcase mounting tabs had been elevated to reduce the effects of severe engine vibration while the engine was running.  Levassor made many corrections on it, exploring the basic problems of mechanical traction. For example, a second picture of that car taken on November 1890 shows a 6-toothed sprocket instead of 12 resulting in a much larger chain.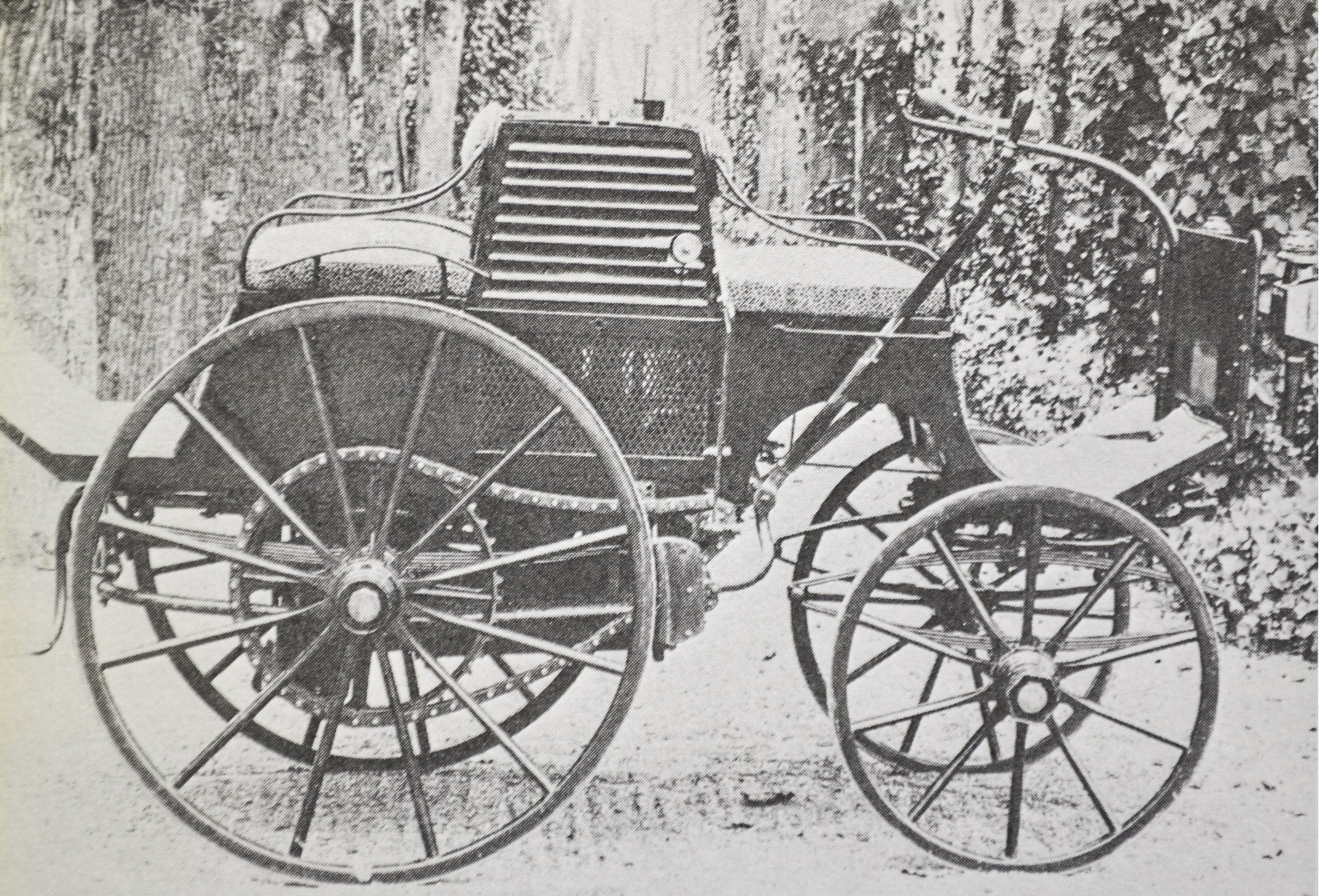 Today, the car is located in the Swiss car museum  the "Energy Park" near Laupersdorf.