In Paris on May 6th, 1889, the President of France, Sadi Carnot inaugurated the Universal Exposition of Arts, Techniques, and Industry.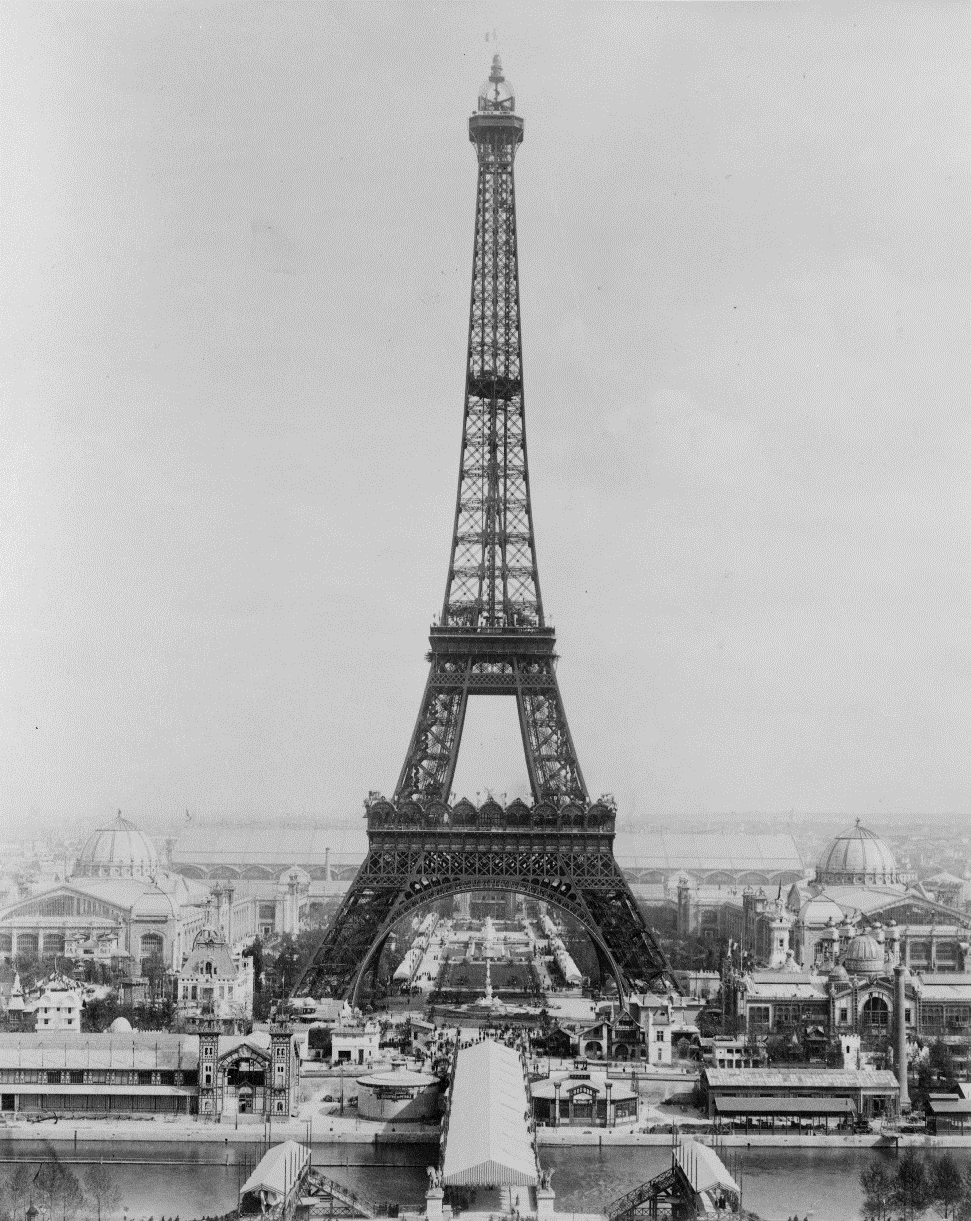 The exhibition was a triumph for Panhard & Levassor. Since René Panhard and Emile Levassor were members of the Jury, the company was automatically classified "Out of Competition". They exhibited ribbon or band saws, circular saws, jigsaws, or reciprocating saws.
Paris Exposition of 1889 allowed René Panhard and Emile Levassor to receive several French and European customers at their stand and to exchange views with them on the prospects offered by Daimler engines and their application to transport vehicles. At the same time, they held an opinion poll and did a short market survey.
Finally, November 1st, 1889, Daimler concluded a formal agreement with Madame Sarazin on the production of his engines in France.
After the Paris Exposition of 1889 that Emile Levassor decided not only to build Daimler engines at his d'Ivry plant, but also to start designing his own car.
At the same paying tribute to his role in the industrialization of France, Emile Levassor was awarded the ribbon of Chevalier of the Legion of Honour.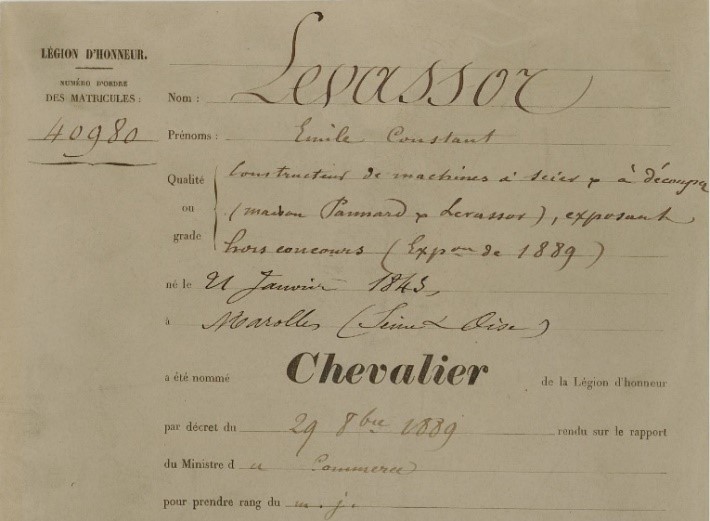 In the autumn of 1889, Emile Levassor and René Panhard made the final decision on the production of engines under the license of Daimler. The first two engines made by the d'Ivry factory in 1889 were sent to Barcelona for Francisco Bonet, N10 (type P2D, 2 CV, 2-cylinders, September 7) and N13 (type P2D, 2 HP, 2-cylinders, December 12). On March 1890, two more engines were sent to Peugeot, who began work on his first car, taking the Stahlrad Maybach car as a basis.