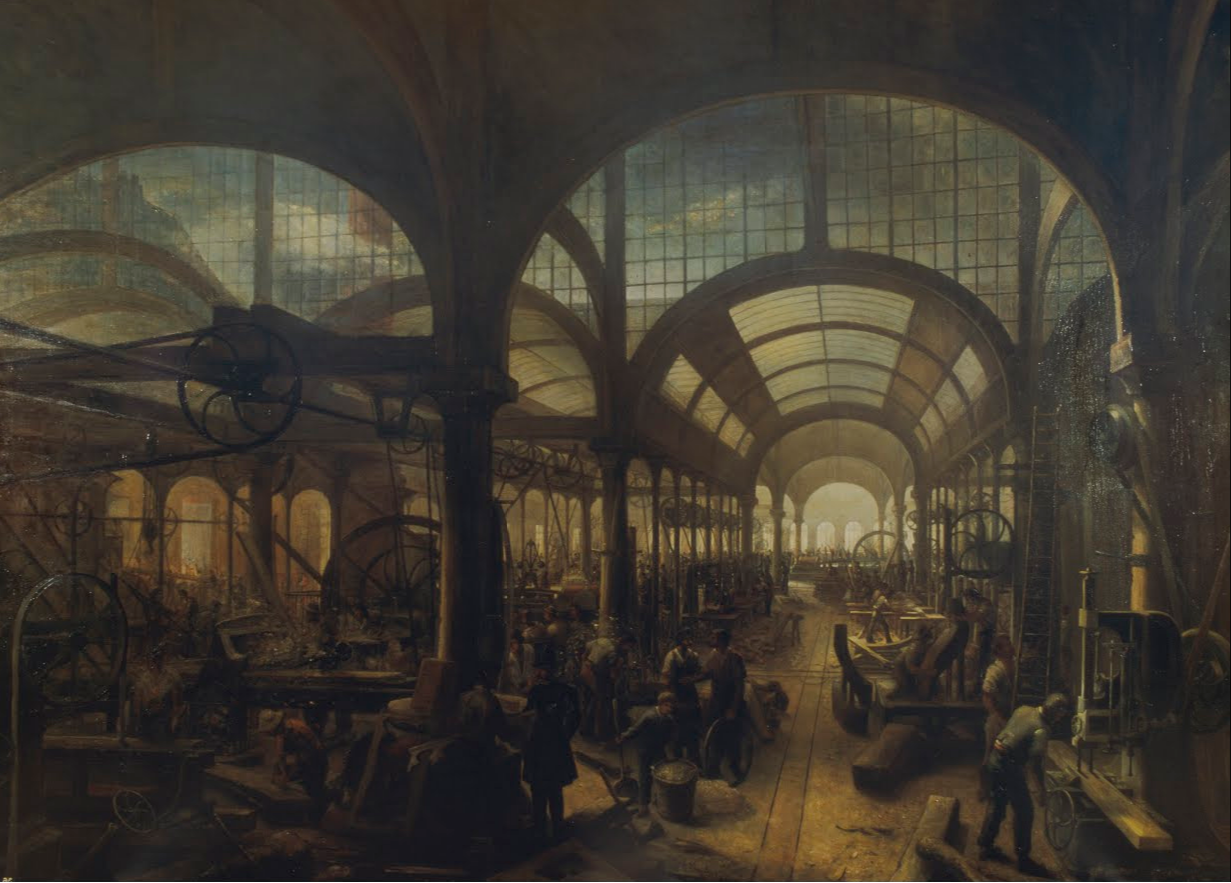 In 1845 Jean Perin and his partner Pauwels organized a woodworking workshop with four companions on the Faubourg Saint-Antoine, Paris, France.
In 1846 Jean Perin bought a patent of new method of wood cutting using a blade guide.
In 1853 Perin made some improvements to the design of the blade guide and a new patent under his name was issued.
In 1855, Perin's company had a booth in the Wood Industries section, at the "Universal Exhibition of Industry" in Paris.
Perin's business continued to develop in the following years. He expanded his workshop and the production of equipment increased at the same rate. As a result, the business grew from eight mechanics in 1850 to sixty workers by 1867.
The year 1867 was an important milestone in the history of the company. The International Exposition of 1867 in Paris was the largest world's fair up to that time. Running from April 1 to November 3, 1867 it featured more than 50,000 exhibitors. For Perin's company it was their second international event. Next to a complete series of woodworking machines that had already made the reputation of the company, were others that presented new improvements. The introduction of the band saw married practical utility and commercial success. The working examples displayed next to a collection of the most recent types of machines brought Perin the Gold Medal of the Exhibition and the ribbon of Knight of the Legion of Honor presented to him in person by Napoleon III during his last visit to the Palace of Industry.
In 1876, Jean Perin decided to create a new association with a young engineer from the Ecole Centrale de Paris, René Panhard. The company has got the name Périn & Cie.
After the Franco-Prussian War (1870-71), Périn & Cie was one of the largest machine shops in Paris, employing about 110 workers.
During the year 1872, René Panhard invited Levassor to come to Périn & Cie. He understood that his company needed to strengthen itself to move forward, but René did not want to assume the responsibility alone. Also, Jean Périn was already 56 years old and preparing for his retirement five years later. Panhard saw Emile Levassor as the best candidate for the job in order to ensure their future.
On December 3, 1872, they signed a private deed, retroactive to October 1 that detailed their agreement. Périn sold Levassor a quarter of the shares (1/8th of the capital) for 50,000 francs. Panhard added 100 000 francs to the capital, raising it to 500 000 francs. The distribution of assets was now Panhard 300 000 francs (60%), Périn 150 000 francs (30%), Levassor 50 000 francs (10%). Levassor's parents, had significantly contributed to the contribution of their son by giving him a loan of 30 000 francs.
Now the name of the company is Périn, Panhard et Compagnie – Périn, Panhard & Cie.
In May 1875, the Otto engine arrived at the factory, imported from Germany. It arrived in pieces and as it was being reassembled, the origin of its construction, operation, performance, were immediately subject to scrutiny from Levassor and his design office. Périn, Panhard & Cie solicited and obtained from Sarazin a manufacturing license for France and a first series of engines was immediately put into production at workshop N2. At first, the production figures were modest: eight units in 1876, nine in 1877, thirty-six in 1878, and fifty-four in 1879.  Production then increased significantly from 1880: 202 that year, 380 in 1881 and finally 314 in 1882. This increase in production rates necessitated further building expansion and the acquisition of new machine tools.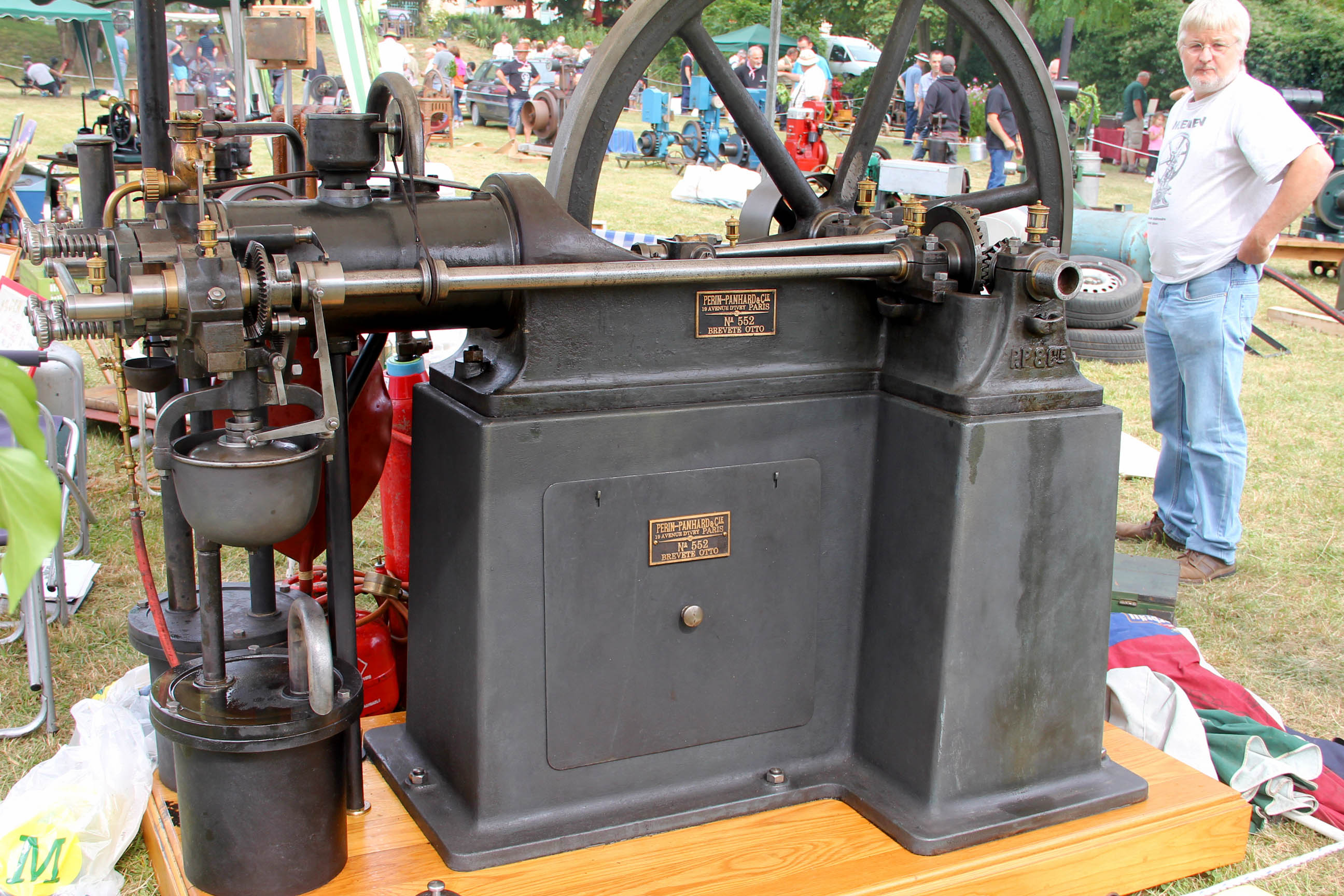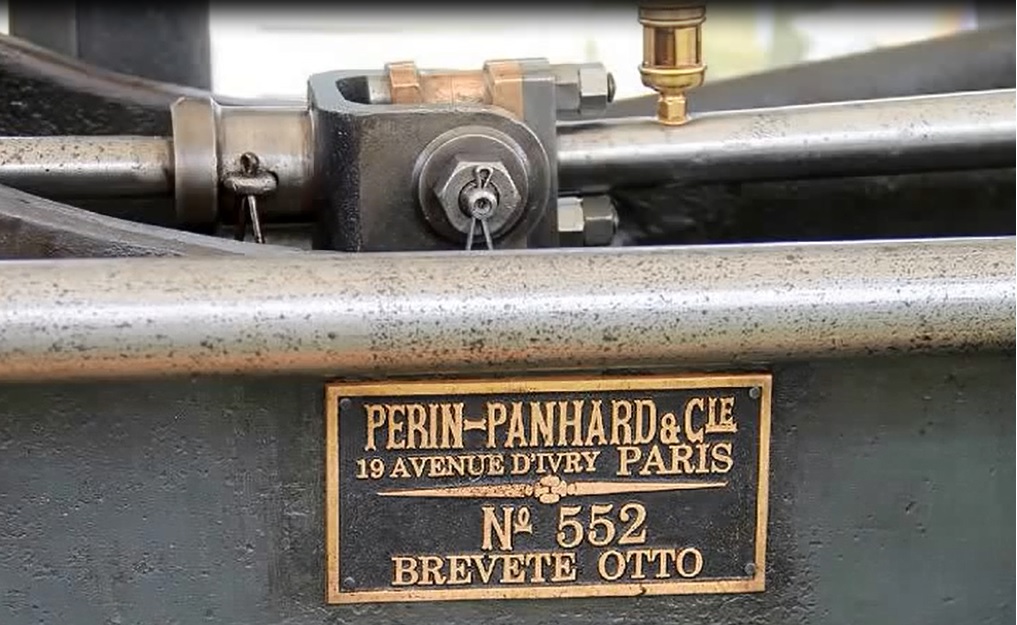 Jean-Louis Périn died on August 6, 1886 at the age of 70. Jean-Louis Périn was the founder of the company, the heyday and prosperity of which existed entirely because of his talent as an engineer and energy as a businessperson. Starting with a small workshop with a few artisans, he had built it into one of the largest machine manufacturing enterprises in Paris.
René Panhard then offered to include Emile Levassor in the company's name. In October 1886, two months after the death of their partner, appearing before their usual notary, René Panhard and Emile Levassor paid the heirs their father's assets, while taking over the liabilities of the company. Thus, after paying the 220,000 F corresponding to Périn's share, René Panhard and Emile Levassor were now sole partners and managers, at the head of industrial and commercial assets of an estimated value of 1 417 000 F, plus 353 000 F in bank accounts, bills and receivables, for a total of 1 770 000 F.
Thus the company name became Panhard & Levassor.